There 's a busy schedule for the ESP hosts during the fall of 2022!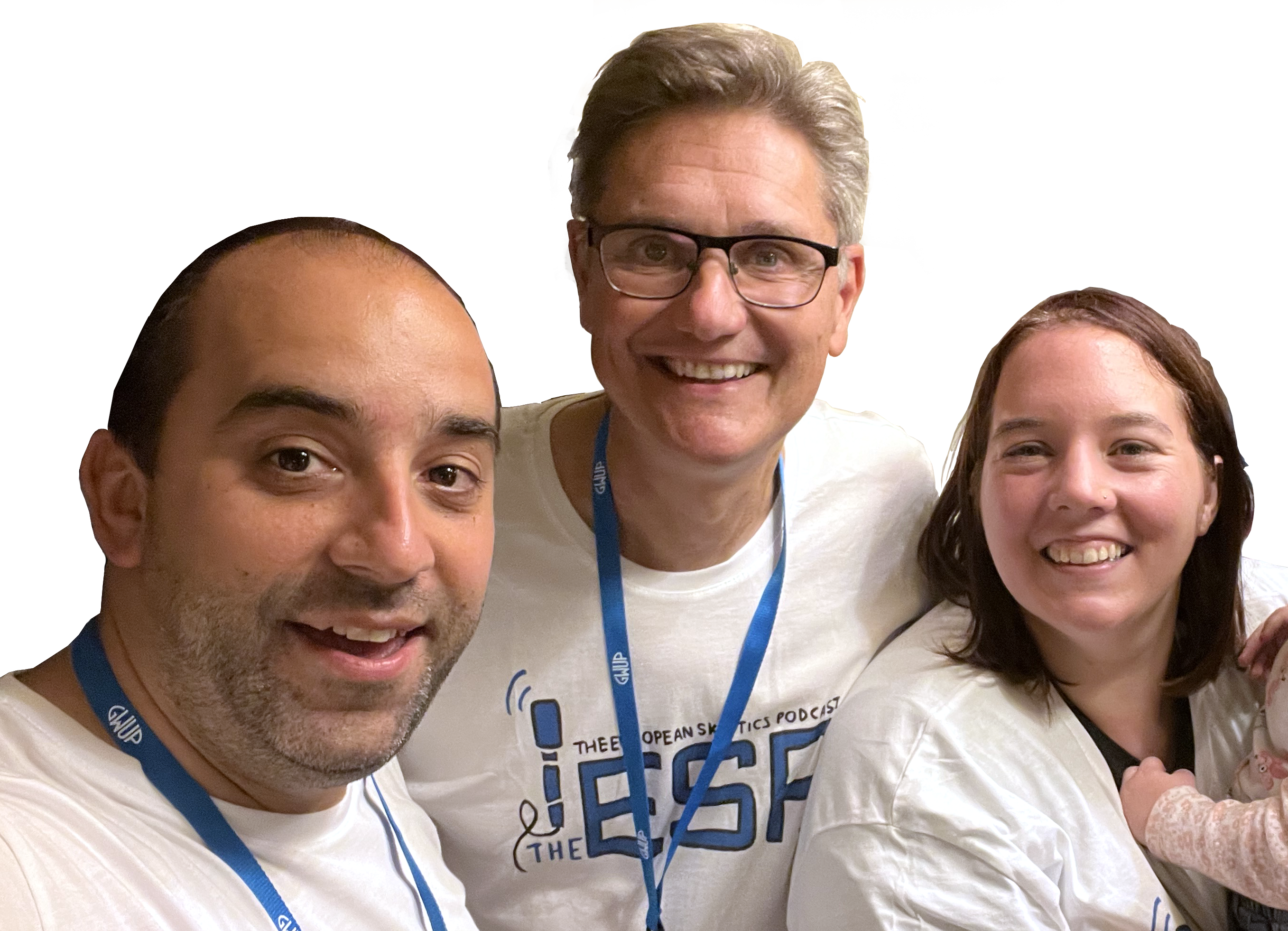 After a long pandemic, live meetings are back on! This means you have several opportunies to meet us in the flesh. Here are the plans as far as we know them now:
(beware that there might be changes, so make sure to double check!)
This has obviously already happened. All three hosts took part in the Opening Panel and the sessions Skepticism in the Classroom and Making science-based decisions in politics were led by Pontus and András, respectively. Thanks to all of you who came up and said hi!
Skepticamp: Pontus and András will both be among the speakers on the Friday Skepticamp event. Schedule now out! Free to attend for anyone, no ticket required.
Live recording of the ESP: András, Annika and Pontus will be joined by the brilliant minds of Claire Kroulik-Klingenberg (Czech Skeptics, also head of ECSO) and Brian Eggo (Glasgow Skeptics) for an hour of live recording. Exact timing to be announced.
Skeptics in the Pub panel: Pontus will be one of the panelists on how to best organize a skeptics in the pub event. Invaluable advice for aspiring and experienced organizers alike! Exact timing to be announced.


If you spot us at the bar or in the corridors, don't hesitate to approach us!
In all of the below, we will again be joined by Claire Kroulik-Klingenberg
Sydney: 23 – 25 November, details to be announced.
Melbourne: 25 – 28 November, details to be announced.
Gold Coast: 28 – 1 December, details to be announced.
Canberra: 1 – 5 December, the highlight being Australian Skeptics National Convention 2022. Details to be announced.


We cannot wait see our Australian friends, old and new!