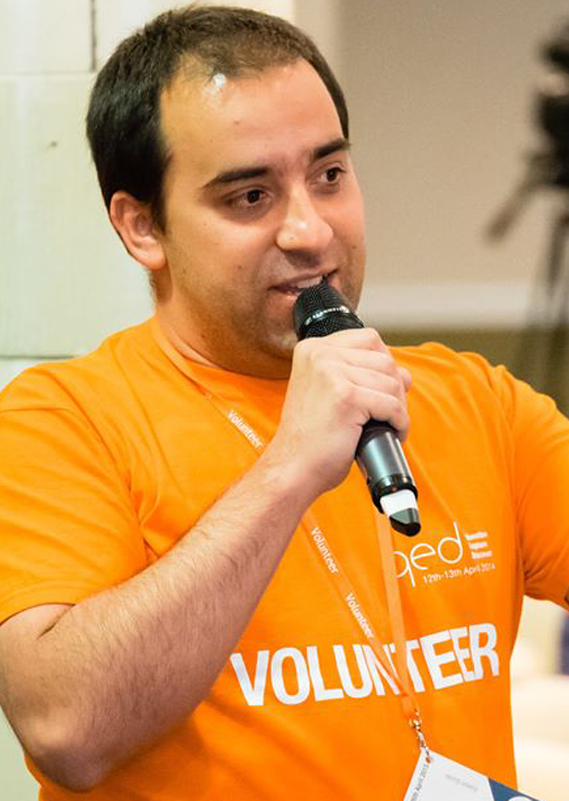 András G Pintér, Hungary
András (@skepman, andras@theesp.eu) is the one to blame for initiating this podcast. He is an original member and vice president of the Hungarian Skeptic Society. After receiving the James Randi Skeptic Award from the journal Természet Világa in 1999, he went on studying biology and environmental science where he also trained to become a teacher. He has given talks at different events and has been a guest on several TV and radio shows related to skepticism across Hungary in the last 20 years. He has also been attending international skeptic events since 2010 (when he attended TAM London) and even gave talks at some of them.
Co-editor of two collections covering the first 10 years of the history of the skeptic movement in Hungary and coordinator of the Hungarian participation of the worldwide "1023 Homeopathy – Nothing In It campaign in 2011, András' main responsibility within the Hungarian Skeptic Society these days is social media presence, Wikipedia and international relations. Since 2017, he is a board member of the European Council of Skeptical Organisations. Back in early 2014 he joined Susan Gerbic's Guerrilla Skepticism on Wikipedia Project. He was running monthly Skeptics in the Pub events in Székesfehérvár, Hungary between mid-2014 and late 2015 when he moved to the UK, where he lived in Brighton until mid-2017. Now, he lives in Székesfehérvár, Hungary and works as a travelling tour guide, visiting countries all over the world and collecting the most prominent misconceptions and fake history items about various destinations.
---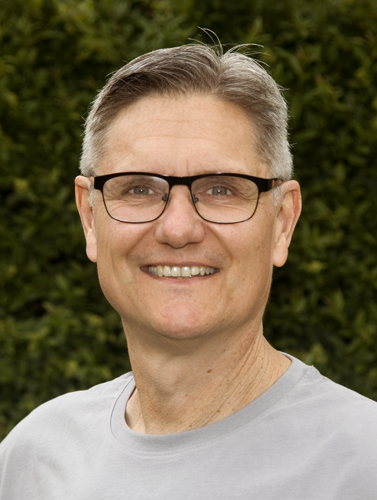 Pontus Böckman, Sweden
Pontus' (@Bockmanp, pontus@theesp.eu) educational background is in finance, but he has always had a great interest in history, sci-fi and popular science. He discovered the skeptics movement in 2010 and soon thereafter became deeply involved in local activism, such as organizing 'Skeptics in the Pub' and giving lectures on skepticism in local schools. In 2013 he co-founded and became president of the local south branch of the national Swedish Skeptics' Association ("Vetenskap och Folkbildning" or VoF). In 2014 he was appointed to the national board of VoF, and was elected President in 2018.
Since 2017 he is also a board member of the European Council of Skeptical Organisations. He lives in Malmö in the south of Sweden where he runs the local 'Skeptics in the Pub' events, occasionally hosting international speakers as well. He has also given several talks at international events and appeared on various other podcasts.
---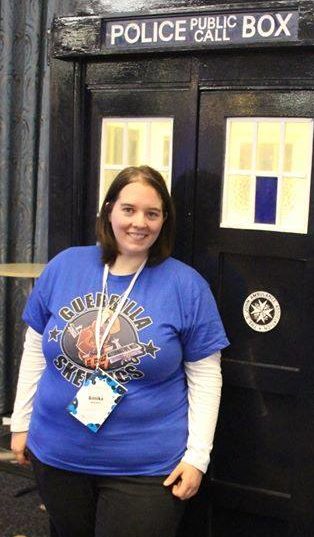 Annika Harrison, Germany
Annika (@skepticAnnika, annika@theesp.eu) is a History and English teacher and a skeptic from Germany. She grew up in a little village close to Cologne. Although her family had always been on the skeptical side of things, she encountered homeopathy, pseudoscience and other woo as a little girl and a young adult. Through her then boyfriend, now husband Scotty she was introduced to Skepticism and since then, a whole new world has opened up to her. She now is a member of the German skeptics organisation GWUP and the Cologne chapter of 'Skeptics in the Pub'. She is also a writer for the Skeptical Inquirer and does interviews with European skeptics and reports on events like SkepKon (German Skeptics conference), the ESC (European Skeptics Congress) or QED. She became an active member of GSoW (Guerilla Skepticism on Wikipedia) through the ESP (heard about it on the show as a listener) and since joining this international group of editors of the online encyclopaedia (led by Susan Gerbic), she has written or re-written several German and English pages. After writing Wikipedia articles, she also started to occasionally write for Skeptiker, the German skeptics magazine. Annika still lives close to Cologne and after having been a regular listener and an occasional guest host/correspondent for the ESP, she joined the team permanently starting with Episode #233 in 2020.
---
Former host of the podcast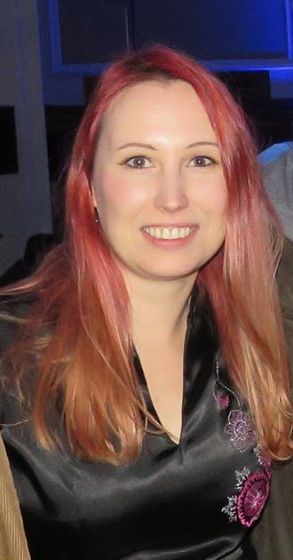 Jelena Levin, Latvia
Jelena (@JelenaLevin) grew up in Riga, Latvia, where she lived and finished university. From there she went abroad, living in or about London for many years. In 2015 she co-founded the ESP with András and Pontus. She moved to the USA in 2019 but stayed on as a host for another year before she left the show in 2020.
She is a qualified accountant and currently works for a cancer research charity organisation in Seattle. She has been an enthusiastic listener of several different skeptic/science podcasts for several years, the most prominent of which is probably The Skeptics Guide to the Universe. Jelena was a member of the Guerilla Skepticism on Wikipedia project for a while, translating pages from English to Russian and vice versa. From there she has found out about various exciting science and skeptics conferences that took place around the world and have been attending those for a couple of years now.
We have also had several guest hosts over the years.