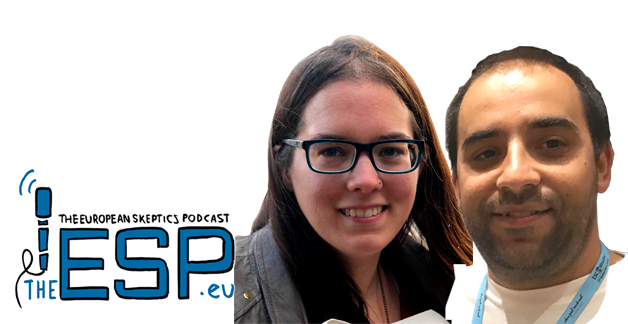 This week we first explore the magnetic properties of covid-19 vaccines and ponder the political meltdown of Alexander Lukashenko's Belarus. Then we celebrate the first publication of Bram Stoker's Dracula, published this week in 1897. We strongly recommend you check out Deborah Hyde's Dracula video on Youtube! After that it's time to check out the news:
Portugese MD in need of help from skeptics around the globe
Healing practicioner certificate was done on government level
The problem with non replicable papers being cited more often
CoViD denier makes song
For continuing to spread misinformation about COVID-19, Nobel Laureate Luc Montagnier gets today's prize for being Really Wrong.
Enjoy!
Segments: Intro; Greetings; This Week In Skepticism; News; Really Wrong; Quote & Farewell; Outro
The Events Calendar: https://theesp.eu/events_in_europe
0:00:26 INTRO
0:00:51 GREETINGS
Are we magnetic yet?
Alexander Lukashenko's regime playing it rough
0:08:40 THIS WEEK IN SKEPTICISM
First publication of Bram Stoker's Dracula, 26 May 1897
Video by Deborah Hyde:
0:13:37 NEWS
PORTUGAL: Portugese MD in need of help from skeptics around the globe
GERMANY: Healing practicioner certificate was done on government level
INTERNATIONAL: The problem with non replicable papers being cited more often
GERMANY: CoViD denier makes song
0:29:51 REALLY WRONG
REALLY WRONG: Nobel Laureate Luc Montagnier for spreading misinformation about COVID-19
0:38:06 QUOTE AND FAREWELL
"The improver of natural knowledge absolutely refuses to acknowledge authority, as such. For him, scepticism is the highest of duties; blind faith the one unpardonable sin."
/ Thomas Henry Huxley (4 May 1825 – 29 June 1895), English biologist and anthropologist specialising in comparative anatomy. He is also known as "Darwin's Bulldog" for his advocacy of Charles Darwin's theory of evolution. /
0:39:17 OUTRO