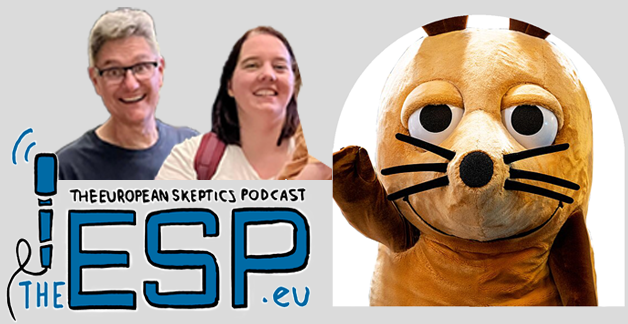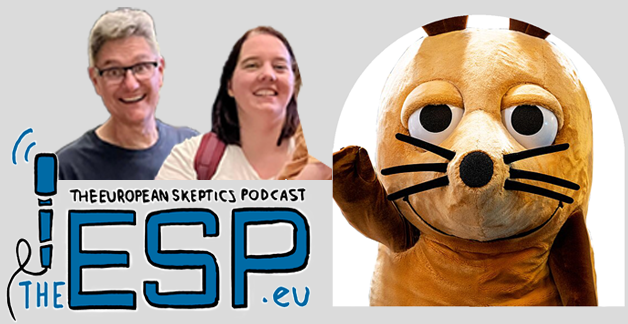 SkepKon 2024 is coming up in May 2024! It will be held in Augsburg and there is a call for papers out, see link in the show notes. This episode comes out on Friday the 13th, so in TWISH we explore where this superstition comes from. We have an interview with Dr Holm Hümmler who tells us what really went down at the presentation of Das Goldene Brett Award in Vienna last week, and then we take a look at the news:
SWEDEN: Macchiarini found guilty of falsified research – again!
GERMANY: Raids with Reichsbürger
SWEDEN / ESTONIA: Estonia disaster – renewed interest in conspiracy theories due to new documentary and coming TV drama
GERMANY: New video by Janos Hegedüs about Sucharit Bhakdi
UKRAINE: Does Ukraine supply Hamas with American weapons? – New conspiracy theory from US Republicans
The German children's TV-show 'Sendung mit der Maus' gets this week s Really Wrong Award for promoting homeopathy and anthroposophy to kids.
Enjoy!
Segments: Intro; Greetings; Interview; TWISH; News; Really Wrong; Quote And Farewell; Outro; Out-Takes

0:00:32 INTRO
0:00:56 GREETINGS
Call for Papers for SkepKon 2024!
0:03:03 INTERVIEW
Holm Hümmler and Das Goldene Brett
0:13:33 TWISH – THIS WEEK IN SKEPTICAL HISTORY
Friday 13th: Traditionally a day of bad luck
0:12:22 NEWS
SWEDEN: Macchiarini found guilty of falsified research – again!
GERMANY: Raids with Reichsbürger
SWEDEN / ESTONIA: Estonia disaster – renewed interest in conspiracy theories due to new documentary and coming TV drama
GERMANY: New video by Janos Hegedüs about Sucharit Bhakdi
UKRAINE: Does Ukraine supply Hamas with American weapons? – New conspiracy theory from US Republicans
0:39:23 REALLY WRONG
Really Wrong: To 'Sendung mit der Maus' for tricking kids into believing in pseudomedicine and thereby losing their own credibility
0:46:06 QUOTE AND FAREWELL
"Nothing that I can do or say will change the structure of the universe. But maybe, by raising my voice, I can help the greatest of all causes — good will among men and peace on earth"
/ Albert Einstein (4 March 1879 – 18 April 1955), German-born theoretical physicist /
0:48:32 OUTRO
0:49:47 OUT-TAKES