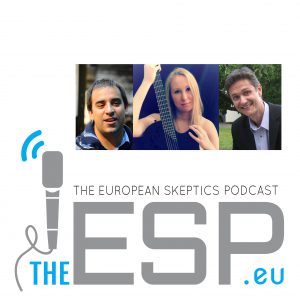 On this episode, you'll find news, events and interesting topics, including Brian Clement touring in Europe, Romanian doctors in trouble and much more.
Segments
Intro; Greetings & Feedback; On this day; What's on in Europe?; What's hot in Europe?; Logical Fallacies; Really Wrong; Quote

Show notes:
00:00:00
INTRO music
00:00:24
Greetings & feedback
Mostviertel Humanism & Skepticism Initiative (Initiative Humanismus und Skeptizismus Mostviertel): Twitter account: @IHS_Mostviertel; email: IHS_Mostviertel@gmx.at

Missing evidence regarding policy-related research in the UK
00:10:34
On This Day: 17th June
00:17:44
What's on in Europe?
00:22:16
What's Hot in Europe?
The Company Behind The Viral 'Organic Effect' Video Is Getting Sued

Romanian healthcare in crisis due to corruption?
00:31:16
Logical Fallacies – Begging the question
00:34:14
Really Wrong: Brian Clement and the Hippocrates Institute for promoting quackery
00:44:56
Quote
"It is the absence of facts that frightens people: the gap you open, into which they pour their fears, fantasies, desires."
/Hilary Mary Mantel, English writer/
00:47:26
Outro
00:48:02
Out-takes