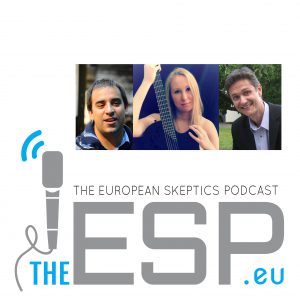 On this episode, you'll find news, events and interesting topics, including QED, cupping and ways to win at the Olympic Games, ART and the need to support Fiona O'Leary against the movie "Vaxxed" as well as the victims of playing Pokémon GO across the world. Also, we received a great photo from Poland showing Exorcism monthly.

Segments
Intro; Greetings & Feedback; On this day; What's on in Europe?; What's hot in Europe?; Logical Fallacies; Really Wrong; Announcements; Quote

Show notes:
00:00:00
INTRO music

00:00:26
Greetings & feedback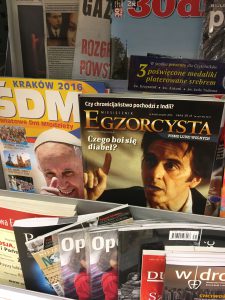 00:15:05
On This Day: 12th July
Helena Petrovna Blavatsky, "ONE EXTRA LARGE MEDIUM"
(Russian: Еле́на Петро́вна Блава́тская, Yelena Petrovna Blavatskaya; 12 August [O.S. 31 July] 1831 – 8 May 1891)

00:22:19
What's on in Europe?
00:25:57
What's Hot in Europe?
Brexit vote and its effects on health regulations
Three dead after treatment at alternative cancer clinic
Alternative treatment didn't work for Ansbach suicide-bomber
The pope thinks schools promote gender changes to children to promote book sales
Homeopathic mattresses
Facebook to get rid of click baits
00:41:03
Logical Fallacies – Post hoc ergo propter hoc
00:46:06
Really Wrong: Frankfurter Allgemeine Zeitung for publishing an article in support of homeopathy on their science pages
00:53:34
Announcements
00:58:17
Quote
"Progress is made by trial and failure; the failures are generally a hundred times more numerous than the successes; yet they are usually left unchronicled."
/William Ramsay/

00:59:19
Outro

01:00:34
Out-takes