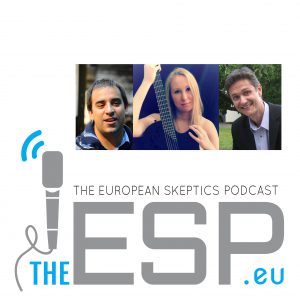 On this episode, you'll find news, events and interesting topics, including cupping on Wikipedia, a poltergeist in Glasgow, a new tool for understanding health research and anthroposophy schools to face end in Sweden. We also had Brian Eggo on as a guest to sit in for Jelena, who was out camping.
Segments
Intro; Greetings & Feedback; On this day; What's on in Europe?; What's hot in Europe?; Logical Fallacies; Really Wrong; Quote

Show notes:
00:00:00
INTRO music
00:00:26
Greetings & feedback
00:06:19
On This Day: 26th Aug
Antoine Lavoisier (born 26th Aug 1743)
00:10:33
What's on in Europe?
00:15:15
What's Hot in Europe?
Anthroposophical schools in Sweeden to face ending?

Poltergeist in Scotland?

Understanding health research tool

GSoW and the page for cupping therapy
00:39:45
Logical Fallacies – Argument from Ignorance
00:43:27
Really Wrong: Irish politician refers to Noah's flood as "fact"
00:46:15
Quote
"When men are most sure and arrogant they are commonly most mistaken, giving views to passion without that proper deliberation which alone can secure them from the grossest absurdities."
/David Hume, Scottish philosopher/
00:48:36
Outro
00:49:51
Out-takes