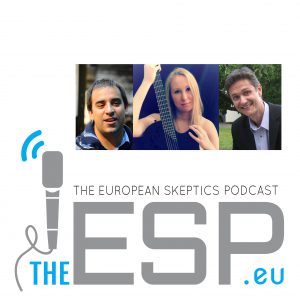 On this episode, you'll find news, events and interesting topics, including Nessie, Bayer buying Monsanto, the European Skeptics Congress Facebook page launched, as well as Paul VI's legacy, the Good Thinking Society pushing the Charity Commission, a surgeon attempting to perform a head transplant, the UN calling for transparency of clinical trials, an atheistic campaign that hit Denmarks national church, the false hope of the Hufeland Klinik, a Swedish ghost hunting TV show in violation of regulations and ear candling promoted by a UK quack.

Segments
Intro; Greetings & Feedback; On this day; What's on in Europe?; What's hot in Europe?; Logical Fallacies; Really Wrong; Announcements; Quote

Show notes:
00:00:00
INTRO music

00:00:26
Greetings & feedback
00:08:05
On This Day: 26th Sept
Pope Paul VI (Born 26th Sept 1897)


00:15:55
What's on in Europe?
00:25:02
What's Hot in Europe?
Charity Commission of the UK to review alternative health charities as a result of the Good Thinking Society filing complaints
Italian doctor to perform first head transplant?
Atheistic Campaign hits Danish national church
Doubtful News: The false hope of the Hufeland Klinik
Swedish ghost hunting TV show repeatedly in violation of broadcasting regulations
00:52:09
Logical Fallacies – Nirvana Fallacy
00:55:20
Really Wrong: Famous UK TV doctor recommends ear candling
01:01:17
Announcements:
Two Books for skeptics in German:
Sense About Science:
01:05:13
Quote
"Doing what little one can to increase the general stock of knowledge is as respectable an object of life, as one can in any likelihood pursue"
/Charles Darwin/

01:07:38
Outro

01:08:53
Out-takes