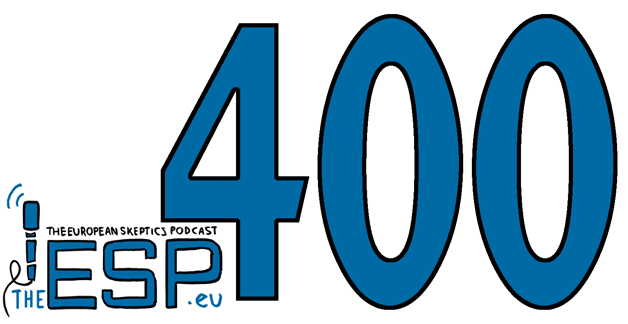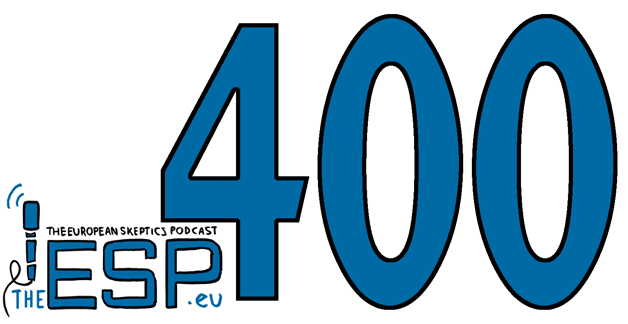 The band is back together for episode 400! Watch out for Gerson therapy, confusing Synods and of course, this week's news:
UK: Phones in schools
POLAND: End of the PiS party reign(?)
BELGIUM: Catholic University of Leuven stops UFO 'conference'
SWITZERLAND: Another tumor 'treated naturally'
UK: 'Relaxed' climate change policies in the UK, but also elsewhere
UK: University of Exeter offers degree in Magic and the occult
The Reichsbürger movement get (another!) Really Wrong Award for creating fake Jewish communities to get government funding and hide their terrible agenda. Then we have the Word of the Week, in which we try to take the confusion out of the word 'Synod'.
Enjoy!
Segments: Intro; Greetings; TWISH; Pontus Pokes The Pope; News; Really Wrong; Word Of The Week; Quote And Farewell; Outro; Out-Takes

0:00:27 INTRO
0:00:52 GREETINGS
Israel-Gaza conflict and the emerging trends
0:06:59 TWISH – THIS WEEK IN SKEPTICAL HISTORY
18 October 1881: Max Gerson, inventor of 'Gerson Therapy' was born
0:14:27 PONTUS POKES THE POPE
Confusion at the 'Synod on Synodality'
0:19:43 NEWS
UK: Phones in schools
POLAND: End of the PiS party reign(?)
BELGIUM: Catholic University of Leuven stops UFO 'conference'
SWITZERLAND: Another tumor 'treated naturally'
UK: 'Relaxed' climate change policies in the UK, but also elsewhere
UK: University of Exeter offers degree in Magic and the occult
0:50:04 REALLY WRONG
Really Wrong: Fake Jews – Reichbürger antisemites found 'Jewish communities'
0:53:37 WORD OF THE WEEK
0:56:44 QUOTE AND FAREWELL
"A thing is not proved just because no one has ever questioned it. What has never been gone into impartially has never been properly gone into. Hence skepticism is the first step toward truth. It must be applied generally, because it is the touchstone."
/ Denis Diderot (5 October 1713 – 31 July 1784), French philosopher, art critic, and writer, best known for serving as co-founder, chief editor, and contributor to the Encyclopédie along with Jean le Rond d'Alembert. He was a prominent figure during the Age of Enlightenment. /
0:59:22 OUTRO
1:00:37 OUT-TAKES