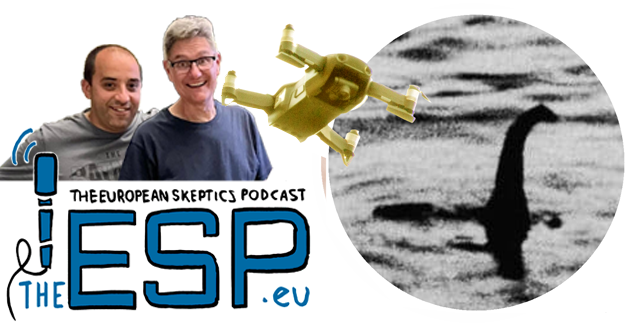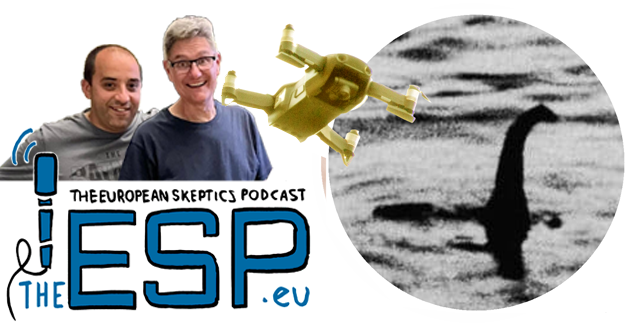 …and the deep fakes grows deeper

We start with listener feedback regarding burning the Quran and the best ways to boil a frog… We also announce our newly created merch store and there is still time to get your ESP t-shirt before QED. 15% off if you hurry!. In TWISH we hear about Sea Org day celebrated by scientologists and the pope gets poked for his "excluded but-not-excluded policy" towards women and the LGBTQ+ community.
Then, it's time for the news:
INTERNATIONAL: Happy birthday, Retraction Watch
UK: Humans unable to detect over a quarter of deepfake speech samples
INTERNATIONAL: How the World Federation of Chiropractic introduces new guidelines, but fails to make sense of it
FRANCE: Link between belief in alternative medicine and vaccine hesitancy
SCOTLAND: Plan to find Nessie using drones
UK: Government shits on their own climate goals
The Really Wrong Award goes to Irish conspiracy nut Gemma O'Doherty.
Enjoy!
Segments: Intro; Greetings; TWISH; Pontus Pokes The Pope; News; Really Wrong; Quote And Farewell; Outro; Out-Takes

0:00:27 INTRO
0:00:51 GREETINGS
Listener feedback: Burning the Quran
Listener feedback: Boiling frogs
We have a web shop for merch!
0:12:58 TWISH – THIS WEEK IN SKEPTICAL HISTORY
12 August 1967: Sea Org Day of the Church of Scientology
0:16:01 PONTUS POKES THE POPE
Frankie says women and LGBTQ+ persons can never be equal
0:18:04 NEWS
INTERNATIONAL: Happy birthday, Retraction Watch
UK: Humans unable to detect over a quarter of deepfake speech samples
INTERNATIONAL: How the World Federation of Chiropractic introduces new guidelines, but fails to make sense of it
FRANCE: Link between belief in alternative medicine and vaccine hesitancy
SCOTLAND: Plan to find Nessie using drones
UK: Government shits on their own climate goals
0:40:33 REALLY WRONG
Really Wrong: Irish Conspiracy theorist Gemma O'Doherty
0:44:18 QUOTE AND FAREWELL
You'll often hear the phrase 'science doesn't know everything.' Well, of course it doesn't know everything. But just because science doesn't know everything doesn't mean that it knows nothing. Science knows enough for us to be watched by a few million people now on television, for these light to be working, for quite extraordinary miracles to have taken place in terms of the harnessing of the physical world and our dim approach towards understanding it.
/ Stephen Fry (24 August 1957 – ), English actor, broadcaster, comedian, director, audiobook narrator and writer. /
0:46:28 OUTRO
0:47:43 OUT-TAKES