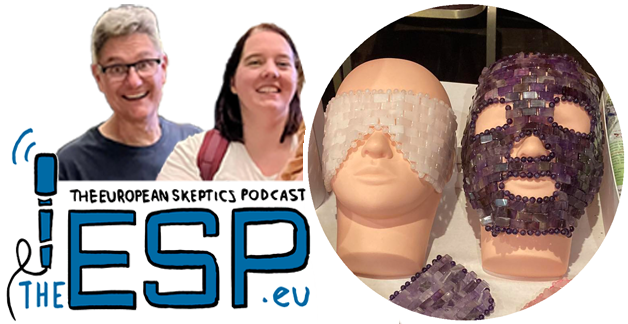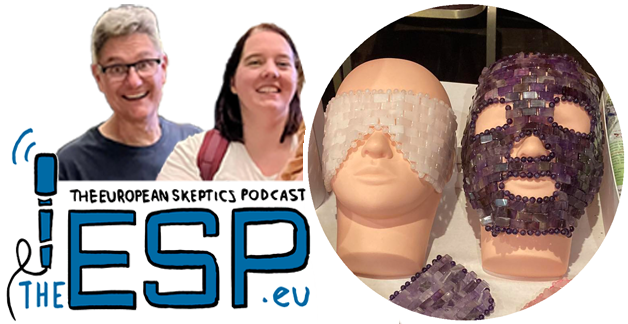 Annika has been to the esoteric fair and gives a report and dowsing is apparently used by employees at Scottish Water. In TWISH we celebrate the International Day of Democracy, and boy do we need it. And then there is the news:
INTERNATIONAL: Toddlers can reason!
SWEDEN / UK: Believing in personal gut feelings and falling for conspiracy theories
GERMANY: New developments regarding Satanic Panic
SWEDEN: Pontus Pokes the Politicians: Thousands marching against mandatory reporting of paperless persons
CrossRef and Retraction Watch do great work and for that they share this week's award for being Really Right.
Enjoy!
Segments: Intro; Greetings; TWISH; News; Really Right; Quote And Farewell; Outro; Out-Takes

0:00:27 INTRO
0:00:53 GREETINGS
Annika is completely healed by crystals and songs
Dowsing in murky waters
0:10:36 TWISH – THIS WEEK IN SKEPTICAL HISTORY
15 September 2008: First International Day of Democracy
0:13:28 NEWS
INTERNATIONAL: Toddlers can reason!
SWEDEN / UK: Believing in personal gut feelings and falling for conspiracy theories
GERMANY: New developments regarding Satanic Panic
SWEDEN: Pontus Pokes the Politicians: Thousands marching against mandatory reporting of paperless persons
Manu Chao – Clandestino
0:36:33 REALLY RIGHT
Really Right: The Retraction Watch Database becomes completely open thanks to CrossRef
0:39:55 QUOTE AND FAREWELL
The salve:

"A miracle healer – fresh of the rack –
praises the ointment of the brand Quack,
and makes the public believe his lies:
the effect is dependent on the price.

For 100 Euro it is valid in no time:
no earth ray disturbs the sleeper's rest.
Those who have already had their brains fried by radiation's best
Are willing to pay a fair dime.

For 1000 Euro the buyer is
Protected from witchcraft, what a bliss.
The majority nevertheless – every bet –
skeptically prefers an amulet.

If ten times more money is not too much glory,
He buys the protection from purgatory.
The best way since ancient times to get golden tools
is with the anxious fear of fools.

If one asks for evidence:
this ointment has never failed a chance.
From things that do not exist
This ointment will protect you, that's the jist!"

/ Marabu /
0:45:12 OUTRO
0:46:27 OUT-TAKES