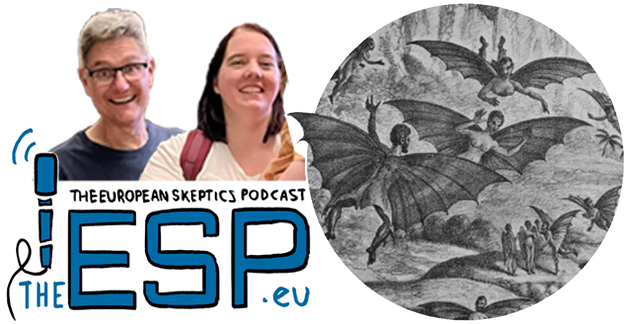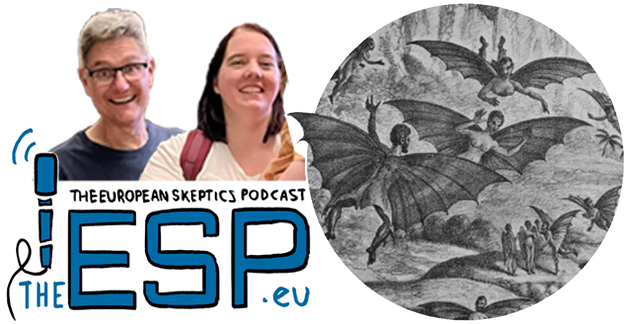 …sleep restriction for insomnia?

A lot of great talks are coming up for Skepticamp at QED in September – with András, Pontus and Claire among the speakers! In TWISH we hear about an almost 200 year old fake news about the moon and then we take a look at the news:
UK: Asparagus fails to predict the future
SCOTLAND: Loch Ness might be 'home to spirit entity' that can be disturbed by search
UK: Meghan Markle wears 'miracle antistress patch'
INTERNATIONAL: WHO promotes alternative medicine (again!)
INTERNATIONAL: Where skeptics go wrong
Medical journal the Lancet gets this week Award for being Really Wrong a new article about insomnia. Word of the Week is the Danish word vrøvl.
Enjoy!
Segments: Intro; Greetings; TWISH; News; Really Wrong; Word Of The Week; Quote And Farewell; Outro; Out-Takes

0:00:27 INTRO
0:00:52 GREETINGS
András, Pontus and Claire to talk at Skepticamp
Goldene Brett
0:04:47 TWISH – THIS WEEK IN SKEPTICAL HISTORY
25 August 1835: The Great Moon Hoax
0:11:38 NEWS
UK: Asparagus fails to predict the future
SCOTLAND: Loch Ness might be 'home to spirit entity' that can be disturbed by search
UK: Meghan Markle wears 'miracle antistress patch'
INTERNATIONAL: WHO promotes alternative medicine (again!)
INTERNATIONAL: Where skeptics go wrong
0:37:09 REALLY WRONG
Really Wrong: The Lancet for supporting sleep restiction therapy
0:40:56 WORD OF THE WEEK
DENMARK:
vrøvl – 'nonsense, gibberish'
0:43:43 QUOTE AND FAREWELL
"Did Newton, dreaming in his orchard there
Beside the dreaming Witham, see the moon
Burn like a huge gold apple in the boughs
And wonder why should moons not fall like fruit?"
/ Alfred Noyes (16 September 1880 – 25 June 1958), English poet, short-story writer and playwright. /
0:45:42 OUTRO
0:46:57 OUT-TAKES