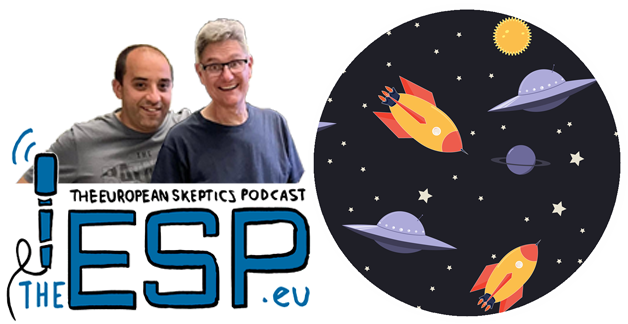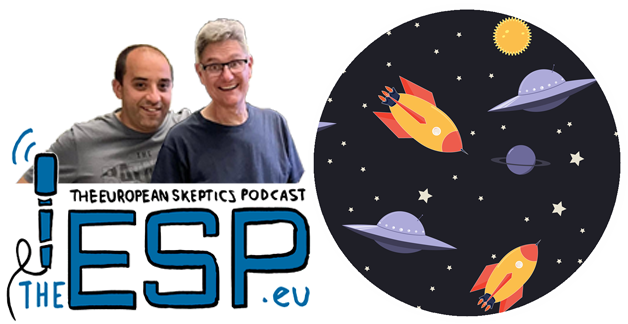 …but we do know that hyper-electrosensitivity is not a thing
In TWISH we hear about a Finnish UFO sighting and later Pope Francis get to answer some very tough questions in a new documentary. In the news this week we have:
SWEDEN: Five years after saying it won't retract Macchiarini paper, journal finally does so
INTERNATIONAL: So, lab leak theory down the drain?
AI: Bing easily tricked to repeat neo-Nazi talking points as if they were facts
IRELAND: New research focusing on reducing belief in conspiracy theory
SWEDEN: Researchers pessimistic about reaching climate goals
Two German cities go all pseudoscience and switch off their WLAN to "protect the citizens" and for this they are Really Wrong.
Enjoy!
Segments: Intro; Greetings; TWISH; Pontus Pokes The Pope; News; Really Wrong; Quote And Farewell; Outro; Out-Takes

0:00:27 INTRO
0:00:50 GREETINGS
Send in your contributions for "Word of the Week" and "Who's Quacking?"!
0:05:42 TWISH – THIS WEEK IN SKEPTICAL HISTORY
12 April 1969: Finnish Air Force UFO sighting
0:10:25 PONTUS POKES THE POPE
Documentary called "The Pope: Answers"
0:15:19 NEWS
SWEDEN: Five years after saying it won't retract Macchiarini paper, journal finally does so
INTERNATIONAL: So, lab leak theory down the drain?
AI: Bing easily tricked to repeat neo-Nazi talking points as if they were facts
IRELAND: New research focusing on reducing belief in conspiracy theory
SWEDEN: Researchers pessimistic about reaching climate goals
0:36:16 REALLY WRONG
Really Wrong: The two German cities of Wangen and Ravensburg turn off public wi-fi at night because of "electro-hypersensitivity"
0:42:33 QUOTE AND FAREWELL
"We have gone a long way towards solving a problem when we are able to formulate it."
/ Pierre Teilhard de Chardin (1 May 1881 – 10 April 1955), French Jesuit priest, scientist, paleontologist, theologian, philosopher and teacher. /
0:44:25 OUTRO
0:45:40 OUT-TAKES