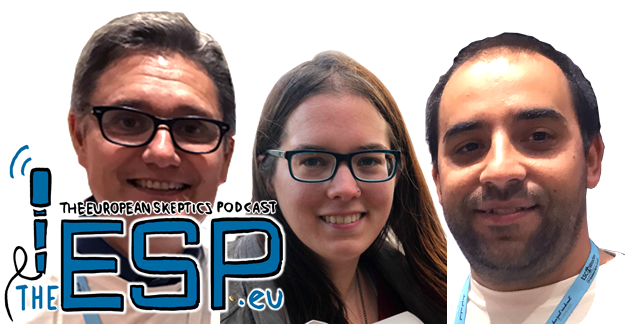 This week
we first chat a bit about Trump, having
covid
in your family and an opportunity to talk to
Swedish MPs
. We also mention the Vienna
terror attacks
and the
Hay Winter Festival
. Annika has an
exciting announcement
regarding increasing the number of skeptics in the world.
In history news we acknowledge the anniversary of the Night of Broken Glass and then Pontus Pokes the Pope for disciplining a Cardinal so old that he does not know what happened. After a Covid-update we then get into the actual news:
Chiropractors don't like informed consent
Does article 61 of Magna Charta allow citizens to disobey COVID-19 regulations?
Grandmothers sue government over climate challenge failure
How COVID-19 is reshaping the way people trust politicians
MedWatch wins federal Consumer Protection Award
Update on the last five years of RCTs about homeopathy
Enjoy!
Segments:
Intro; Greetings; Pontus Pokes the Pope; This Week; Covid update; News; Quote and Farewell; Outro; Out-takes
Events Calendar: https://theesp.eu/events_in_europe
0:00:27 INTRO
0:00:52 GREETINGS
Trump – and what it means to the world
COVID in the household
Baby announcement!
Pontus to talk to Swedish MPs
Sander van der Linden on the COVID-19, Digital democracy and fake news panel at the Hay Winter Weekend Festival (online)
Vienna attacks
0:25:09 THIS WEEK IN HISTORY
9 November 1938 – the Night of Broken Glass. There are still holocaust deniers…
0:33:24 PONTUS POKES THE POPE
CARDINAL BANNED FOR SEX ABUSE, BUT HE'S TOO OLD TO KNOW ABOUT IT
0:37:56 COVID UPDATE & NEWS
GERMANY: Protests escalated in Leipzig, Germany
DENMARK: Denmark to kill minks for fear of mutated CoViD
INTERNATIONAL: Five other countries have found covid in minks:
GERMANY: MedWatch wins federal Consumer Protection Award
UK: Does article 61 of Magna Carta allow citizens to disobey COVID-19 regulations?
UK: Chiropractors don't like informed consent
SWITZERLAND: Grandmothers sue government over climate challenge failure
INTERNATIONAL: How COVID-19 is reshaping the way people trust politicians
INTERNATIONAL: Update on the last five years of RCTs about homeopathy
1:05:01 QUOTE AND FAREWELL
"The saddest aspect of life right now is that science gathers knowledge faster than society gathers wisdom."
/ Isaac Asimov (2 January 1920 – 6 April 1992), American writer and professor of biochemistry /
1:06:51 OUTRO
1:08:05 OUT-TAKES