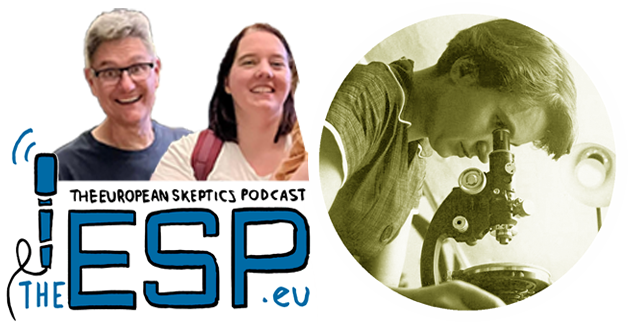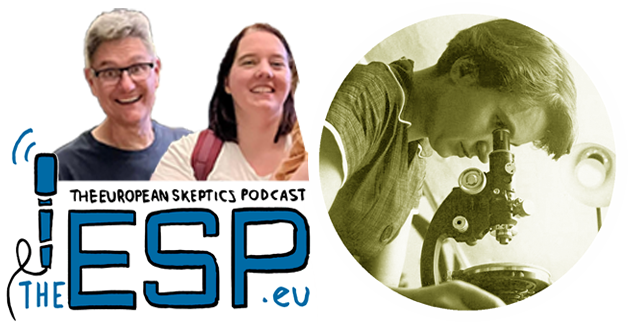 …BTW, a 'rutgängare' uses a 'slagruta' in their profession
This week in TWISH we hear about Rosalind Franklin and Pope Frankie is on a diplomatic mission from God. In the news, we hear about:
SWEDEN: Greta Thunberg gets fined for disobeying police, goes back to protest and confront police the same day
AUSTRIA: Wanted holocaust denier gets stopped by the police – with the body of his wife in the trunk
SWEDEN: Estonia sinking: Ramp from ferry recovered raised after 29 years
ITALY: Climate Crisis: Italy wildfires encircle Palermo as temperatures hit 47C
EUROPE: Heatwaves 'virtually impossible' without climate change
Putin gets a new Really Wrong Prize for his collection and we have two words of the week: slagruta and rutgängare.
Enjoy!
Segments: Intro; Greetings; TWISH; Pontus Pokes The Pope; News; Really Wrong; Word Of The Week; Quote And Farewell; Outro; Out-Takes

0:00:27 INTRO
0:00:53 GREETINGS
Wildfires in Greece: Plane crashes while battling blaze
0:03:02 TWISH – THIS WEEK IN SKEPTICAL HISTORY
25 July 1920: Birth of Rosalind Franklin
0:09:50 PONTUS POKES THE POPE
Diplomatic missions from God
0:14:39 NEWS
SWEDEN: Greta Thunberg gets fined for disobeying police, goes back to protest and confront police the same day
AUSTRIA: Wanted holocaust denier gets stopped by the police – with the body of his wife in the trunk
SWEDEN: Estonia sinking: Ramp from ferry recovered raised after 29 years
ITALY: Climate Crisis: Italy wildfires encircle Palermo as temperatures hit 47C
EUROPE: Heatwaves 'virtually impossible' without climate change
0:33:53 REALLY WRONG
Really Wrong: Vladimir Putin signs law banning gender changes in Russia
0:37:06 WORD OF THE WEEK
SWEDEN:
Slagruta – 'dowsing rod'
Rutgängare – the profession of a person using a dowsing rod
0:41:38 QUOTE AND FAREWELL
"Science, for me, gives a partial explanation for life. In so far as it goes, it is based on fact, experience and experiment."
/ Rosalind Franklin (25 July 1920 – 16 April 1958), British chemist and X-ray crystallographer whose work was central to the understanding of the molecular structures of DNA, RNA, viruses, coal, and graphite. /
0:43:46 OUTRO
0:45:01 OUT-TAKES