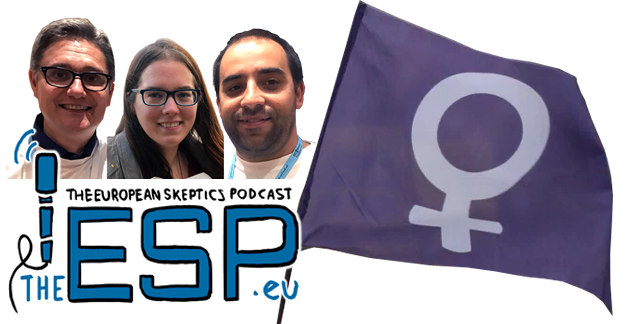 This week we we mention the Icelandic volcanic eruptions and then a bit randomly reflect upon languages and spelling. Pontus asks people to check out the VoF web site and András informs us about the Hungarian Skeptics' Flat Earth-prize. In history Wilhelm Röntgen was born this week the pope gets poked for congratulating the Philippines for being so gloriously invaded and oppressed 500 years ago. We take a new look at the covid vaccine situation, before we check out the news:
Middlesex University gets rid of homeopathy training
Spain adopts euthanasia law despite conservative opposition
Follow-up: Doctor who facilitated death may lose his license, although he was aquitted
Russian scientists looking for the tiniest particles (from under Lake Baikal)
Adverse effects of low level mm wave radiations could not be found (5G)
Conspiracy theories in small print on soda bottles
New lawsuit against Facebook for being a hub of misinformation
New book (available online for free in Spanish): The Office of Doubt (about science and philosophy)
We also hand out both a Really Wrong and and a Really Right award this week, to Turkey and a Polish writer, respectively.
Enjoy!
Segments:
Intro; Greetings; This Week; Pontus Pokes the Pope; Covid-19 Update; News; Really Wrong / Really Right; Quote and Farewell; Outro; Out-takes
The Events Calendar: https://theesp.eu/events_in_europe
0:00:27 INTRO
0:00:52 GREETINGS
Check out the Swedish Skeptics' (VoF) online events (mostly in Swedish)
0:07:18 THIS WEEK IN SKEPTICISM
Wilhelm Röntgen was born on 27 March 1845
0:12:20 PONTUS POKES THE POPE
Francis faces push-back for the rule against blessing gay couples. He also cleans up after Cardinal Robert Sarah, and congratulates the Philippines on Twitter for being blessed by conquest 500 years ago.
0:18:16 COVID-19 UPDATE
0:29:10 NEWS
UK: Middlesex University gets rid of homeopathy training
SPAIN: Spain adopts euthanasia law despite conservative opposition
SWEDEN: Follow-up: Doctor who facilitated death may lose his license, although he was aquitted
RUSSIA: Russian scientists looking for the tiniest particles (from under Lake Baikal)
INTERNATIONAL: Adverse effects of low level mm wave radiations could not be found (5G)
NORWAY: Conspiracy theories in small print on soda bottles
FRANCE: New lawsuit against Facebook for being a hub of misinformation
SPAIN: New book (available online for free in Spanish): The Office of Doubt (about science and philosophy)
1:00:15 REALLY WRONG and REALLY RIGHT
REALLY WRONG: Turkey quits women's rights treaty
REALLY RIGHT: Polish writer Jakub Żulczyk calls out Duda for being a moron
1:05:11 QUOTE AND FAREWELL
"If you want to do evil, science provides the most powerful weapons to do evil; but equally, if you want to do good, science puts into your hands the most powerful tools to do so. The trick is to want the right things, then science will provide you with the most effective methods of achieving them."

/ Richard Dawkins (born 26 March 1941), British ethologist, evolutionary biologist, atheist thinker, and author. /
1:06:51 OUTRO
1:08:06 OUT-TAKES