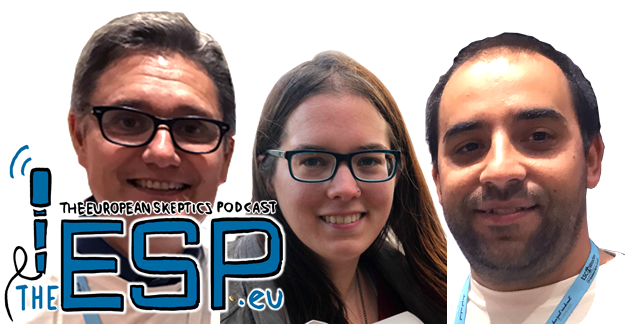 This week we first chat about András lending his voice acting skills to a sketch in the Skeptic Zone, Pontus teases the coming release of his sci-fi novel the Dooma and then we talk about the upcoming Italian CICAPFest. This year the conference takes place online for the three weeks(!) between 25 September and 18 October. There will be over 150 meetings and 185 speakers, and it will all be for free!
After that we get into the news:
No, dozens of countries didn't order COVID-19 tests in 2018
Life on Venus?
Warmest summer ever for Northern hemisphere
The world's troubling hotspots of vaccine hesitancy
NHS issued 2,000 homeopathic prescriptions in 2019 despite ban
A healthy diet more important than weight?
Ig Nobel Prizes 2020
The prize for being Really Wrong goes to Richard Gamble for "the Eternal Wall of Answered Prayer" near Birmingham, England.
Enjoy!
Segments:
Intro; Greetings; This Week; Pontus Pokes the Pope; News; Really Wrong; Quote and Farewell; Outro; Out-takes
Events Calendar:https://theesp.eu/events_in_europe
0:00:26 INTRO
0:00:53 GREETINGS
ITALY: CICAP Fest is ON again – this time online… for 3 weeks!!!
0:11:12 THIS WEEK IN HISTORY
25th of September 1994: ECSO was founded, Happy Birthday!
0:15:29 PONTUS POKES THE POPE
Hitler's pope, Fratelli Tutti and the coming Internet saint
0:21:52 COVID-19 Update
0:33:23 NEWS
INTERNATIONAL: No, dozens of countries didn't order COVID-19 tests in 2018
INTERNATIONAL: Life on Venus?
INTERNATIONAL: Warmest summer ever for Northern hemisphere
INTERNATIONAL: The world's troubling hotspots of vaccine hesitancy
UK: NHS issued 2,000 homeopathic prescriptions in 2019 despite ban
SWEDEN: A healthy diet more important than weight?
INTERNATIONAL: Ig Nobel Prizes 2020
1:03:14 REALLY WRONG
Planned monument in Birmingham: "the Eternal Wall of Answered Prayer"
1:07:36 QUOTE AND FAREWELL
"An expert is someone who knows some of the worst mistakes that can be made in his subject, and how to avoid them."

/ Werner Karl Heisenberg (5 December 1901 – 1 February 1976). German physicist, Nobel laureate, and one of the founders of the field of quantum mechanics /
1:08:37 OUTRO
1:09:52 OUT-TAKES