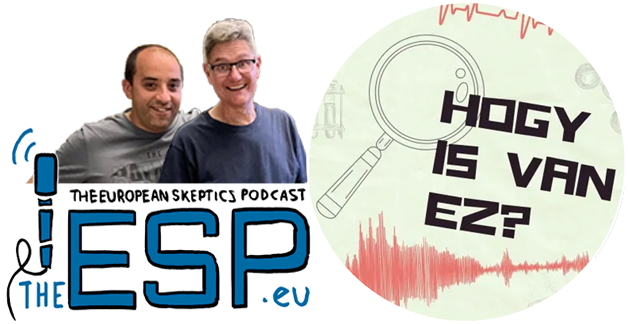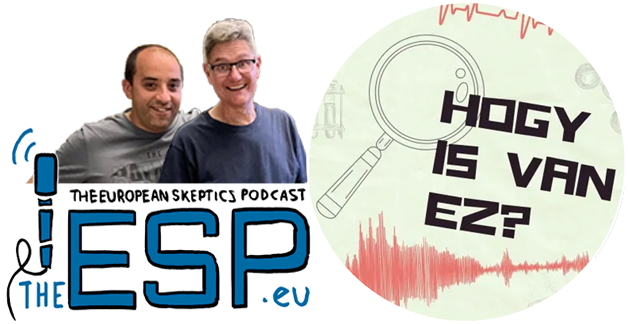 … also, maybe "the Swedish Experiment" wasn't such a bad idea after all
This week we start by acknowledging two skeptical initiatives: András is part of the new Hungarian podcast "Hogy is van ez?", and SkepKon 2023 is coming up in Germany in May. Then we have two challenges for our listeners – please send in you contributions for the new segments "Word of the Week" and "Who's Quacking?". In TWISH we hear how "America" got its name via a cartographer born in 1451, and then Pontus wishes Pope Francis would put his money where his mouth is. After that, it's time for the news:
AUSTRIA: Politician's move to selling snake-oil
INTERNATIONAL: COVID-19 Origin still not known
UK: Prince Harry and Gábor Máté team up to promote weird shit together
SWEDEN / EUROPE: Sweden had the lowest excess mortality in Europe during the pandemic
Richard Wiseman gets this week's Really Right Award for his new podcast "Richard Wiseman's on your Mind"
Enjoy!
Segments: Intro; Greetings; TWISH; Pontus Pokes The Pope; News; Really Right; Quote And Farewell; Outro; Out-Takes

0:00:27 INTRO
0:00:52 GREETINGS
Hogy is van ez? podcast is now officially released
SkepKon 2023 – registrations now open
Call for recordings – send us your Word of the Week and Who's Quacking?
0:10:21 TWISH – THIS WEEK IN SKEPTICAL HISTORY
9 March 1451: Amerigo Vespucci was born
0:17:07 PONTUS POKES THE POPE
A little less conversation – a little more action, please
0:21:45 NEWS
AUSTRIA: Politician's move to selling snake-oil
INTERNATIONAL: COVID-19 Origin still not known
UK: Prince Harry and Gábor Máté team up to promote weird shit together
SWEDEN / EUROPE: Sweden had the lowest excess mortality in Europe during the pandemic
0:41:36 REALLY RIGHT
Really Right: New podcast by one of our favorite people: 'Richard Wiseman's On Your Mind'
0:44:08 QUOTE AND FAREWELL
"Life constantly presents the greatest opportunity brilliantly disguised as the biggest disaster."
/ David Icke (29 April 1952 – ), English conspiracy theorist and a former footballer and sports broadcaster. /
0:46:00 OUTRO
0:47:15 OUT-TAKES