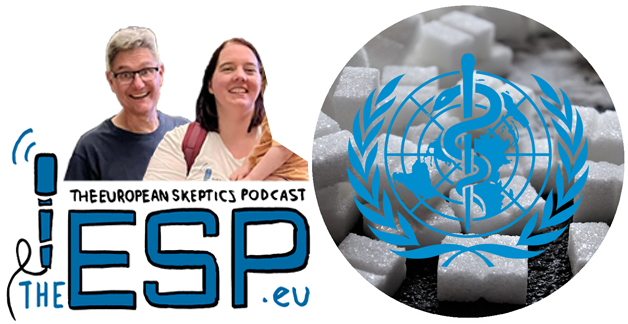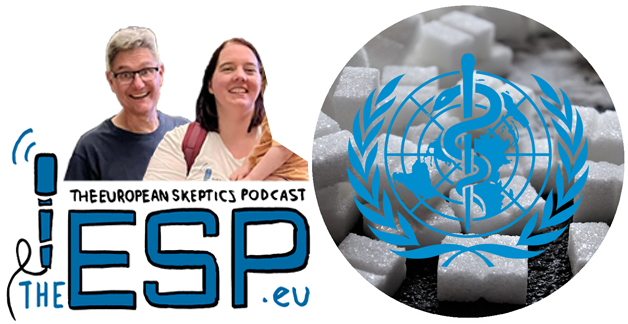 …plus interviews from SkepKon
Please support Oliver Rautenberg in his defence against a SLAPP-suit! What's up with the Turkish presidential elections? Annika delivers short interviews from SkepKon with Maximilian Doeckel and Rebecca Wismeg-Kammerlander and then we look into Pope Frankie's obsession with negotiating peace in Ukraine. After that, it's time for the news:
BELGIUM: Prizes from SKEPP
INTERNATIONAL: Is WHO right about artificial sweeteners? We are not convinced
INTERNATIONAL: Almost 50% of all animal species in decline
SWEDEN: School grades inflated in private schools
GERMANY: Video about SkepKon by Dr. Janos Hegedüs
Enjoy!
Segments: Intro; Greetings; Interviews; Pontus Pokes The Pope; News; Quote And Farewell; Outro; Out-Takes

0:00:27 INTRO
0:00:52 GREETINGS
Anthroblogger Oliver Rautenberg is victim of a SLAPP lawsuit and would appreciate some help
Turkish elections still uncertain – Erdogan fights to keep power
0:06:39 INTERVIEWS
Two short interviews from SkepKon:
Maximilian Doeckel
Rebecca Wismeg-Kammerlander
0:11:08 PONTUS POKES THE POPE
Frankie just cannot take a hint
0:15:08 NEWS
BELGIUM: Prizes from SKEPP
INTERNATIONAL: Is WHO right about artificial sweeteners? We are not convinced
INTERNATIONAL: Almost 50% of all animal species in decline
SWEDEN: School grades inflated in private schools
GERMANY: Video about SkepKon by Dr. Janos Hegedüs
0:31:51 QUOTE AND FAREWELL
"If we are going to be able to reach people, and if we are going to be successful in stemming the flow of misinformation, conspiracy and paranoia, we have to be able to be patient and personable, to be genuinely curious about other people and their motivations, and to understand as much as possible what can lead people off the beaten track, and into the wilderness."
/ Michael 'Marsh' Marshall (13 August 1983 -), prominent UK Skeptic. Marsh is a project director of the Good Thinking Society, co-host of the Skeptics with a K podcast, host of the Be Reasonable podcast, as well as editor of the Skeptic (UK). /
0:35:36 OUTRO
0:36:50 OUT-TAKES