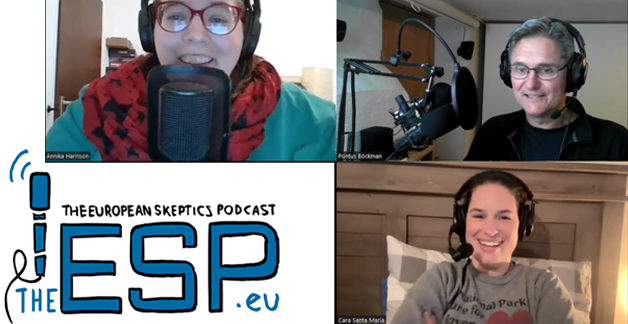 Starting off our next 400 episodes, we interview the amazing Cara Santa Maria of Talk Nerdy and Skeptic Guide to the Universe fame. We get into things about her that you may not be aware of – how she rebelled against her Mormon upbringing, her passion for social injustices, and why she cannot always be allowed to speak her mind on the Skeptics Guide.
A brilliant science communicator with a background in television, podcasting, and more, Cara is also a clinical psychologist and recently received her Ph.D. in Clinical Psychology with a concentration in Social Justice and Diversity.
Enjoy!
Segments: Intro; Greetings; Interview; Farewell; Outro; Out-Takes

0:00:34 INTRO
0:00:60 GREETINGS
MedWatch Germany needs our support
0:06:14 INTERVIEW
We interview the great science communicator Dr Cara Santa Maria, of talk Nerdy and Skeptics Guide to the Universe fame.
1:02:17 FAREWELL
1:05:32 OUTRO
1:06:47 OUT-TAKES