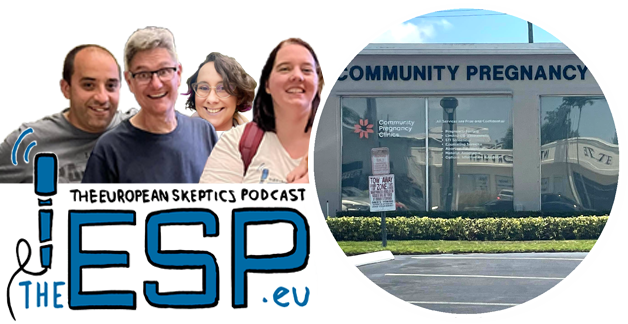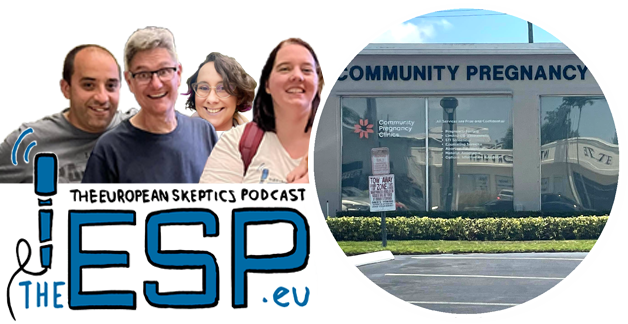 …we also have a 'defrogging' for Pope Francis to look into
We have Claire Klingenberg onboard this week and it means a packed show! We talk about the new interview with Claudia Preis, European immunization week and the Hungarian Flat Earth Award. Claire gives us a report from the growing anti-abortions movement in Czechia and we hear about several upcoming skeptical events, among them that Pontus is going to give a talk in Prague next month. In TWISH we celebrate the birthday of Carl Friedrich Gauss and then we hear how pope John Paul II posthumously is in the news for possible misdeeds in the night. Then it's time for the news:
GERMANY: So-called alternative medicine in Bavarian hospitals
INTERNATIONAL: Cranky Uncle wins award
UKRAINE: Blinding flash over Kyiv was probably meteor, says Ukraine space agency
HUNGARY: More than 1 on 4 Hungarians have seen a UFO at least once
HUNGARY: UFOs – Investigating the Unknown to be released April 28
POLAND: Special hospice for pregnancies with nonviable fetuses
AUSTRIA / GERMANY: New book out by Florian Aigner
AUSTRIA / GERMANY: What the Fact by ZDF
Enjoy!
Segments: Intro; Greetings; TWISH; Pontus Pokes The Pope; News; Quote And Farewell; Outro; Out-Takes

0:00:27 INTRO
0:00:54 GREETINGS
Annika's interview with Claudia Preis on Skeptical Inquirer
It's European Immunization Week
Flat Earth Award goes to Emőke Bagdy the homophobic psycho-guru of Hungarian conservatives
Prague's abortion situation – Claire Klingenberg reports!
Two presentations in Augsburg…
…and one in Cologne (SitP)
Pontus is giving a talk in Prague on 17 May
0:29:39 TWISH – THIS WEEK IN SKEPTICAL HISTORY
30 April 1777: Carl Friedrich Gauss was born
0:35:07 PONTUS POKES THE POPE
0:39:36 NEWS
GERMANY: So-called alternative medicine in Bavarian hospitals
INTERNATIONAL: Cranky Uncle wins award
UKRAINE: Blinding flash over Kyiv was probably meteor, says Ukraine space agency
HUNGARY: More than 1 on 4 Hungarians have seen a UFO at least once
HUNGARY: UFOs – Investigating the Unknown to be released April 28
POLAND: Special hospice for pregnancies with nonviable fetuses
AUSTRIA / GERMANY: New book out by Florian Aigner
AUSTRIA / GERMANY: What the Fact by ZDF
0:58:04 QUOTE AND FAREWELL
"I have had my results for a long time: but I do not yet know how I am to arrive at them."
/ Carl_Friedrich Gauss (30 April 1777 – 23 February 1855), German mathematician and physicist who made significant contributions to many fields in mathematics and science. /
1:00:40 OUTRO
1:01:55 OUT-TAKES