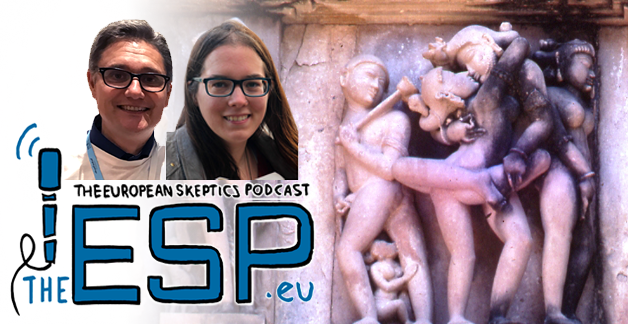 In this episode we first plug the upcoming Skeptics in the Pub Online about 9/11, Luc Montagnier is the topic This Week in Skepticism and the Pope gets poked for nepotism and corruption. Then we dig into the news:
Grandma directed healthcare fraud through Black Magic
Sixth IPCC report on climate change – we're screwed
July warmest month on record – ever
Increasing covid cases in Iceland despite high vaccination rates
Covid test scams
Society of Homeopaths withdraws from the Accredited Registers programme of the Professional Standards Authority
The recent Swedish Tantra Festival was a Really Wrong idea!
Enjoy!
Segments: Intro; Greetings; This Week In Skepticism; Pontus Pokes The Pope; News; Really Wrong; Quote And Farewell; Outro; Out-Takes
0:00:27 INTRO
0:00:51 GREETINGS
Skeptics in The Pub: Organised by VoF, in English on 6 Sept: 20 Years Since 9/11
0:06:49 THIS WEEK IN SKEPTICISM
Luc Montagnier was born on 18 August 1932
0:12:03 PONTUS POKES THE POPE
0:20:35 NEWS
SWEDEN: Grandma directed healthcare fraud through Black Magic
CLIMATE CHANGE: Sixth IPCC report on climate change – we're screwed
CLIMATE CHANGE: July warmest month on record – ever
ICELAND: Increasing covid cases despite high vaccination rates
UK / EUROPE: Covid test scams
UK: Society of Homeopaths withdraws from the Accredited Registers programme of the Professional Standards Authority
0:34:01 REALLY WRONG
REALLY WRONG: SWEDEN: Tantra festival super spreader event
0:38:21 QUOTE AND FAREWELL
"I was a scientist and then I noticed: I have to go into science communication! It has turned into a political thing to stand for facts."
/ Mai Thi Nguyen-Kim (7 August, 1987 – ), German chemist, science communicator, television presenter and YouTuber /
0:39:38 OUTRO
0:40:53 OUT-TAKES