Nope. But he gets a Really Right!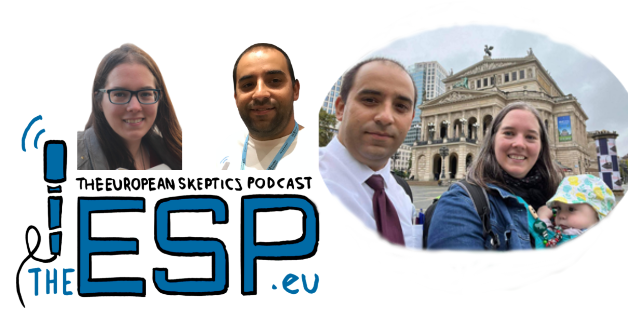 We have a rare third host today! Luna is part of this episode.
Starting with sad news about the Oslo shooting, we then talk about Scotland's discussion about independence.
This week's TWISH congratulates Gottfried Wilhelm Leibniz to his birthday on the 1st of July 1646. They discuss what a Staffelwalze is (aptly named Leibniz wheel) and András mentions important facts about the mathematician's life.
The news this week were the following:
GERMANY: Could Sucharit Bakhdi's professorship be revoked?
INTERNATIONAL: ECDC launches online course into how to address online vaccine misinformation
UK: New study into why people hear voices of the dead
Today's prize for being Really Wrong would go to the US Supreme Court if we were US-based, but instead we keep up the good mood and give out a Really Right- award! Pope Francis ordered for Pope Pius XII.'s archive to be made accessible online. Pius is often referred to as the "War Era Pope" and was reluctant to interfere on behalf of persecuted people. So, for doing the right thing for once, Frankie receives this week's prize for being Really Right.
Enjoy!
Segments: Intro; Greetings; TWISH; News; Really Right; Quote And Farewell; Outro; Out-Takes
0:00:26 INTRO
0:00:51 GREETINGS
Scottish independence referendum date proposed
0:08:07 TWISH – THIS WEEK IN SKEPTICAL HISTORY
1st of July 1646 – Gottfried Wilhelm Leibniz was born. Happy Birthday!
0:13:18 NEWS
GERMANY:

Could Sucharit Bhakdi's professorship be revoked?
INTERNATIONAL: ECDC launches online course into how to address online vaccine misinformation
UK: New study into why people hear voices of the dead
0:24:00 REALLY RIGHT
Pope Francis for making Pope Pius XII.'s archive accessible online
0:26:59 QUOTE AND FAREWELL
"Every man takes the limits of his own field of vision for the limits of the world."
/Arthur Schopenhauer, German philosopher, 1788- 1860/
0:28:01 OUTRO
0:28:57 OUT-TAKES
CHARITIES FOR UKRAINE
Ukraine Humanitarian Fund
Razom For Ukraine
The Kyiv Independent
UNICEF
Migration Aid