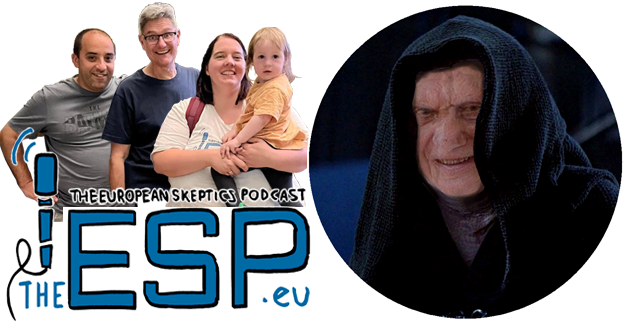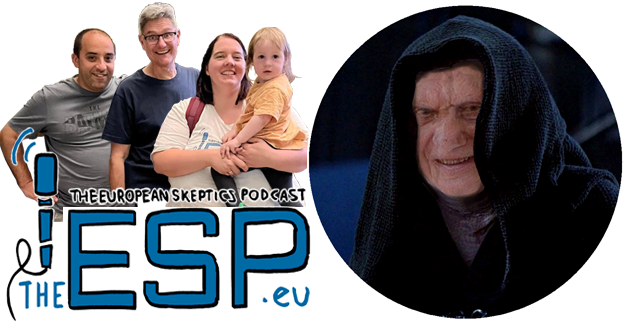 – also, never think with your royal penis!
This week start with some listener feedback regarding the new Swedish Spaceport Esrange, look at the value of New Year's resolutions and discuss the crazy weather situation. In this week in Skepticism we celebrate the birth of Isaac Asimov who was born on 2 January 1920 (or was he?) and then Pontus reflects on the life and death of Joseph Ratzinger, aka. Pope Benedict XVI, aka, Senator Palpatine. Then we go through the news:
INTERNATIONAL: European Humanist Federation merges into Humanists International
SWEDEN: The spread of rumors of Swedish authorities kidnapping babies from all over the world
RUSSIA: Russia is afraid of western psychic attacks
DENMARK / RUSSIA: Danish military intelligence suggests drug-induced megalomania may have influenced Putin to invade Ukraine
The Swedish King, Gustav XVI Gustaf, gets a well earned Really Wrong Award for thinking that monarchs shall have a penis.
Enjoy!
Segments: Intro; Greetings; TWISH; Pontus Pokes The Pope; News; Really Wrong; Quote And Farewell; Outro; Out-Takes;

0:00:27 INTRO
0:00:52 GREETINGS
Listener feedback regarding launching satellites from Sweden
New Year resolutions, anyone?
Record winter heats all over Europe
0:12:42 TWISH – THIS WEEK IN SKEPTICAL HISTORY
2 January 1920: Isaac Asimov (born in Russia this day)
0:18:49 PONTUS POKES THE POPE
The death of senator Palpatine
0:30:20 NEWS
INTERNATIONAL: European Humanist Federation merges into Humanists International
SWEDEN: The spread of rumors of Swedish authorities kidnapping babies from all over the world
RUSSIA: Russia is afraid of western psychic attacks
DENMARK / RUSSIA: Danish military intelligence suggests drug-induced megalomania may have influenced Putin to invade Ukraine
0:45:30 REALLY WRONG
Really Wrong: The Swedish King says his son should have remained first in line, rather than his older sister, the current crown princess Viktoria
0:49:23 QUOTE AND FAREWELL
"Beware of false knowledge; it is more dangerous than ignorance."
/ George Bernard Shaw, (26 July 1856 – 2 November 1950), Irish playwright, critic, polemicist and political activist. /
0:51:22 OUTRO
0:52:37 OUT-TAKES