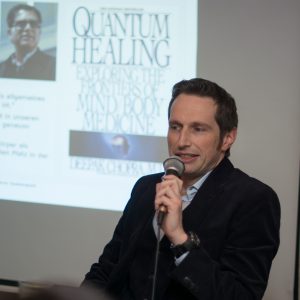 Our guest on this episode was Holm Gero Hümmler, nuclear physicist, management consultant and author of the book 'Relativer Quantenquark'. He blogs at quantenquark.com and he is one of the speakers on the upcoming 17th European Skeptics Congress in Poland in September. We discuss how 'relativity' and 'quantum' and other scientific words are misused by charlatans and the importance of proper science communication.
Segments
Intro; Greetings & Feedback; Interview with Holm Gero Hümmler; Farewell; Outro
Show notes:
00:00:00
INTRO music
00:00:35
Greetings & feedback
Please support The Good Thinking Society by replying to the NHS consultation about ending homeopathy prescriptions!
The Swedish Skeptics (VoF) have extended their offering to their members until 10 August to win 15 free tickets for the 17th European Skeptics Congress. Membership open also to non-Swedes! Find out about the details here (Swedish only), or go to the form directly (in Swedish and English).
Please visit our 'Events in Europe' page to see what's going on across the continent in skepticism.
00:02:45
Interview with Holm Gero Hümmler

00:31:51
Farewell
00:32:03
Outro
00:33:18
Outtakes