This week Pontus and Jelena talks about news and have an interview with the humanist Leo Igwe, speaker at the upcoming European Skeptcis Congress in Poland. Nicola Throp of the Measeyside Skeptics also comes on to tell us all about QED in Manchester in October.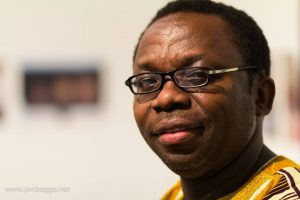 Leo Igwe is a skeptic and a Nigerian human rights advocate who has played leading roles in the Nigerian Humanist Movement, Atheist Alliance International and the Center For Inquiry – Nigeria. For many years he represented IHEU (International Humanist and Ethical Union) at the African Commission on Human and Peoples' Rights and generally in Western and Southern Africa. He specialized in campaigning against child witchcraft accusations and have researched this topic at the University of Bayreuth in Germany.
In the news segments we revisit an old Really Wrong winner who is now being extradited to Australia, GWUP warns about a German fake news site and in Ireland, the falling HPV vaccination rates will lead to an increase in cervical cancer.
Segments
Intro; Greetings & Feedback with Nicola Throp; This Week in Skepticism; Skeptical News; Interview with Leo Igwe; Really Right; Quote
Show notes:
00:00:00
INTRO music
00:00:35
Greetings & feedback with Nicola Throp

To find out more about QED and to sign up go to qedcon.org
Check out our calendar page for skeptical events in Europe
00:09:01
This Week in Skepticism
The Lakenheath-Bentwaters Incident
00:15:15
Skeptical News
UK: Xiao Hongchi to be sent to Australia for criminal investigation
GERMANY: Fake news site
IRELAND: HSE Ireland is concerned about low HPV vaccination rates in the UK
00:25:12
Interview with Leo Igwe
00:56:56
Skeptical Ads

00:58:32
Really Right:
The Edinburgh Skeptics for organising Skeptics on the Fringe
01:01:22
Quote:
"In order to seek truth, it is necessary once in the course of our life, to doubt, as far as possible, of all things"
/René Descartes, French philosopher, mathematician and scientist/
01:02:34
Outro
01:03:49
Out-takes