Our guest on this episode was Konrad Talmont-Kaminski, philosopher and cognitive scientist,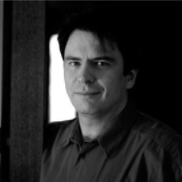 who will be among the speakers at the European Skpetics Congress in Wroclaw in September 2018.
Ha talks about his research into how our rational and irrational ways of thinking are all part of the same cognitive system and therefore are possible to understand.
You can also hear the new ad for the other upcoming international convention: QED: Question. Explore. Discover.
Come and join us for both event!
Also, make sure you check out our event page at https://theesp.eu/events_in_europe
Segments
Intro; Greetings & Feedback; Interview with Konrad Talmont-Kaminski; Farewell; Outro
Show notes:
00:00:00
INTRO music
00:00:37
Greetings & feedback
We now have our own wikipedia page. Thank you so much to our listener, who created this page for us.
Please visit our 'Events in Europe' page to see what's going on across the continent in skepticism.
00:05:28
Interview with Konrad Talmont-Kaminski

00:45:11
Farewell
00:51:05
Outro
00:52:20
Outtakes