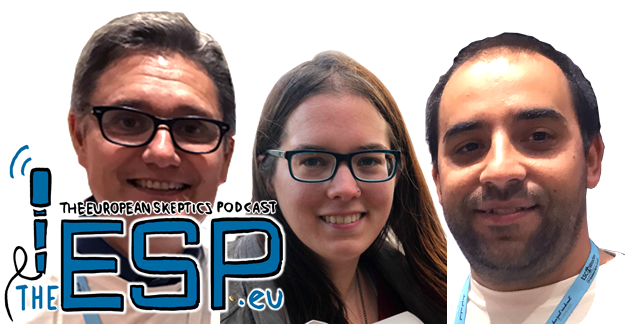 This week we geek out some more about space, mention the demonstrations in Stockholm and the upcoming Cologne virtual skeptics in the pub. Some German children's stories from the past are absolutely horrible and then we celebrate the birthday of Yuri Gagarin, the first person in space. Pope Francis went to Iraq endangering the public and himself and reported back that there was "a woman on the plane". Then we have a covid-19 update before we get into the news:
Order of Physicians sanctions doctors who spread antivax misinformation
New book: Fact-checking vaccinations
Facebook struggles with checking non-English content
Electric cars do not produce more particle pollutants
Latest study reveals more about the placebo effect
The Good Magic Award 2021 winner announced
Skeptiker Schweiz changes name to Kritisch Denken
The UK General Chiropractic Council gets the prize for being Really Wrong.
Enjoy!
Segments:
Intro; Greetings; This Week; Pontus Pokes the Pope; Covid-19 Update; News; Really Wrong; Quote and Farewell; Outro; Out-takes
The Events Calendar: https://theesp.eu/events_in_europe
0:00:27 INTRO
0:00:52 GREETINGS
SPACE: Perseverence and the others doing an amazing job
ESA recruitment again
Wanna go to the Moon and back?
Demonstration in Stockholm
Skeptics in the Pub Cologne with Norbert Aust on 22nd of March
What the heck?
0:14:41 THIS WEEK IN SKEPTICISM
Yuri Gagarin was born on 9 March 1934
0:17:05 PONTUS POKES THE POPE
RISKY BUSINESS – FRANKIE GOES TO IRAQ AND MEETS A WOMAN
0:28:03 COVID-19 UPDATE
Correction on Israel's vaccination rates and more
0:34:32 NEWS
BELGIUM: Order of Physicians sanctions doctors who spread antivax misinformation
GERMANY: New book: Fact-checking vaccinations
INTERNATIONAL: Facebook struggles with checking non-English content
EU: Electric cars do not produce more particle pollutants
UK: Latest study reveals more about the placebo effect
UK: The Good Magic Award 2021 winner announced
SWITZERLAND: Skeptiker Schweiz changes name to Kritisch Denken
0:54:35 REALLY WRONG
A lot chiropractors fail to inform patients of the risks
1:00:19 QUOTE AND FAREWELL
"If it looks like a duck, and quacks like a duck, we have at least to consider the possibility that we have a small aquatic bird of the family Anatidae on our hands."

/ Douglas Adams (11 March 1952 – 11 May 2001) was an English author, screenwriter and humorist who knew where his towel was. /
1:02:07 OUTRO
1:03:22 OUT-TAKES