Translating the works of Skeptical Science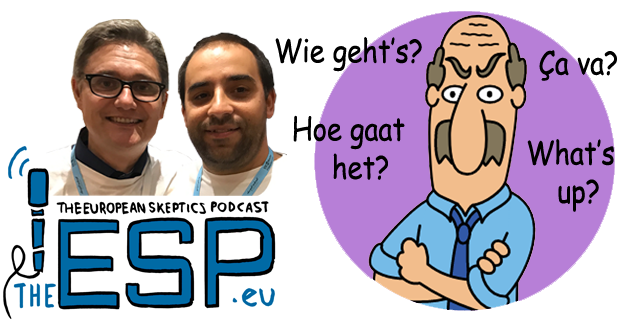 Bärbel Winkler is the project coordinator for the translation projects at Skeptical Science and has been organising the translation of documents like the two consecutive versions of The Debunking Handbook, the Uncertainty Handbook, The Conspiracy Theory Handbook and the COVID-19 Vaccine Communication Handbook, to mention only a few. And now she's busy coordinating the translation of the Cranky Uncle game, an awesome tool, which we have mentioned on several occasions on this podcast.
Enjoy!
Segments: Intro; Greetings; Interview; Farewell; Outro; Out-Takes;

0:00:34 INTRO
0:00:59 GREETINGS
Join the Skeptical Science Translator Community!
0:06:01 INTERVIEW
Bärbel Winkler tells all about translating the handbooks of Skeptical Science, plau of course, the Cranky Uncle game
0:41:54 FAREWELL
Please support us on Patreon!
0:47:10 OUTRO
0:48:25 OUT-TAKES