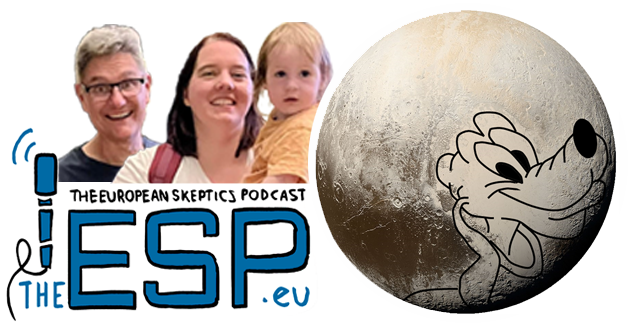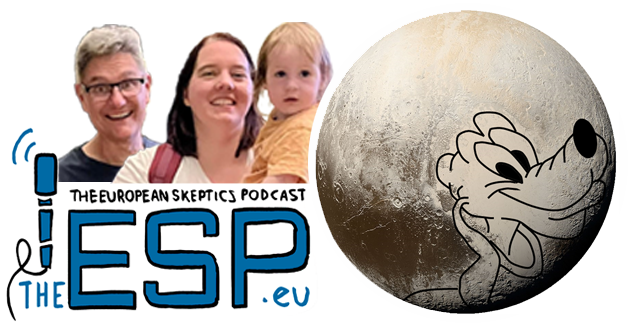 … and religious zealot insists he's needed at school

This week we have some listener feedback and hear about Annika's WTF project before we dive into the history of planet X. No pope today, so then we get into news:
INTERNATIONAL: Macchiarini earns "expressions of concern" from the Lancet
TURKEY: False images of the earthquake shared online
SWEDEN: No FOIA for free schools
GERMANY: Money is more important than science communication
Enoch Burke, aka the Irish school teacher zealot, comes back from prison and gets his second Really Wrong Award. Will it be his last? Stay tuned!
Enjoy!
Segments: Intro; Greetings; TWISH; News; Really Wrong; Quote And Farewell; Outro; Out-Takes;

0:00:27 INTRO
0:00:51 GREETINGS
Listener feedback: Did all of Turkey get displaced in the earthquake?
Annika and the WTF (Wissenschaft trifft Freundschaft)
0:07:47 TWISH – THIS WEEK IN SKEPTICAL HISTORY
18 February 1930: Pluto day – the descovory of Planet X
0:14:23 NEWS
INTERNATIONAL: Macchiarini earns "expressions of concern" from the Lancet
TURKEY: False images of the earthquake shared online
SWEDEN: No FOIA for free schools
GERMANY: Money is more important than science communication
0:32:31 REALLY WRONG
Really Wrong: Religious zealot Enoch Burke has served 108 days in jail and now has resumed showing up for school
0:34:46 QUOTE AND FAREWELL
"When you change the way you look at things, the things you look at change."
/ Max Planck (23 April 1858 – 4 October 1947), German theoretical physicist whose discovery of energy quanta won him the Nobel Prize in Physics in 1918. /
0:36:59 OUTRO
0:38:14 OUT-TAKES