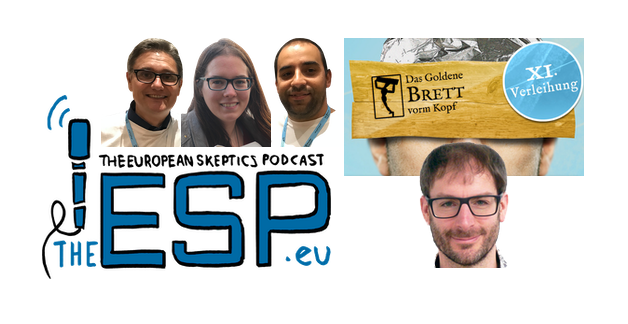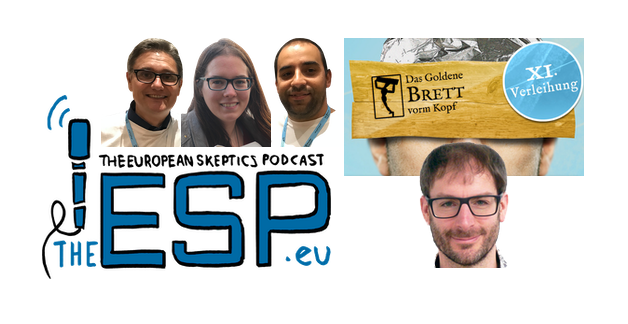 This week, as we are finally all back together to record, we start by lamenting on the latest heatwaves and why we might be doomed, especially when we consider the current political stage in countries like Germany.
We then interview Stefan Uttenthaler about the yearly 'Das Goldenes Brett' satirical award, before moving on to TWISH, in which we commemorate the birthday of Hungarian engineer and promoter of all things UFO and weird energies, György Egely…
After Pontus Pokes the Pope for trusting the inquisition with a perv, we move on to the news, where:
In ITALY, the government is doing close to nothing to tackle climate change, while downplaying its severety.
A new conspiracy on the rise claiming that sunscreens are toxic and should not be used.
In GERMANY, anesthesiologist leads the board in retractions with 184 of them to his name.
WHO puts aspartame into the possible carcinogen category after all.
German Heilpraktiker gets 4 years 3 months in prison for scamming people.
While the New York Times gets this week's Really Wrong prize for their puff piece on Uri Geller, we bring the Hungarian word 'Kamu' to the Word of the Week.
Enjoy!
Segments: Intro; Greetings; Interview; TWISH; Pontus Pokes The Pope; News; Really Wrong; Word Of The Week; Quote And Farewell; Outro; Out-Takes
0:00:34 INTRO
0:00:57 GREETINGS
Heatwave in Europe
What's going on in German politics?
0:09:47 INTERVIEW
Stefan Uttenthaler about Das Goldenes Brett

0:23:57 TWISH
18th July 1950 – birthday of Hungarian engineer and self-proclaimed alternative energy solutions expert, propent of 'life energy', UFOs and ball lightning 'researcher' György Egely.
https://egely.hu/dr-george-egelys-cv/?lang=en
0:29:07 PONTUS POKES THE POPE
0:34:12 NEWS
ITALY: Right leaning news outlets and government continues to downplay and under report heat wave and climate change
INTERNATIONAL: New conspiracy theory claiming that sunscreens are toxic and should not be used
GERMANY: The new retraction record holder is a German anesthesiologist, with 184
INTERNATIONAL: (Follow-up) Aspartame really put into category of "possibly carcinogenic to humans" (Group 2B)
GERMANY: (Follow-up) Heilpraktiker sentenced to 4 years and 3 months in prison
0:54:16 REALLY WRONG
Really Wrong: The New York Times for misunderstanding Uri Geller and not seeing what a fraud he is
0:59:16 WORD OF THE WEEK
"Kamu" – means 'made up', 'lie' in Hungarian
1:00:25 QUOTE AND FAREWELL
"I've stopped caring about skeptics, but if they libel or defame me they will end up in court." – Uri Geller
1:01:20 OUTRO
1:02:34 OUT-TAKES