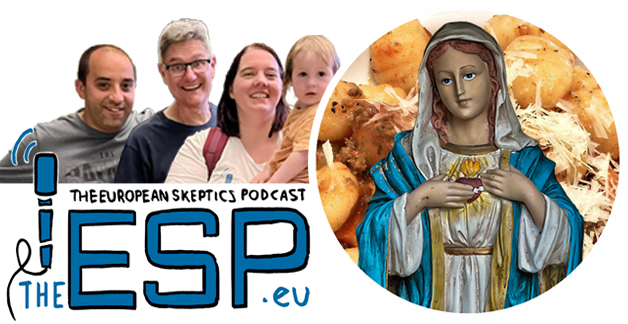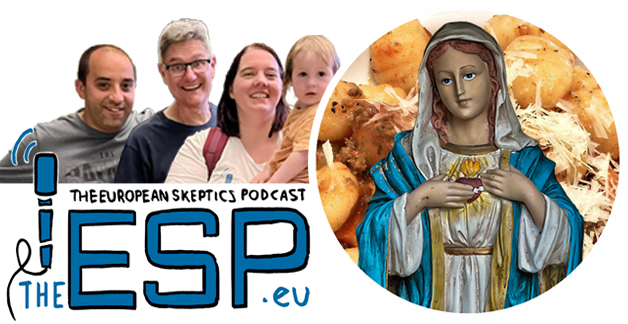 …and it's easy to lose you perpective of Loss Ness
We remind everyone to sign up for SkepKon in Frankfurt 18-20 May. In TWISH we revisit the story of "the Surgeon's photograph", which was supposed to convince us that the Loch Ness monster was a thing. The pope gets a poking for supporting exorcism which is in the news due to Russell Crowe's latest Hollywood venture, "The Pope's Exorcist" – the Vatican is not amused… Then we have a look into the news:
Vatican: New observatory created to investigate possible apparitions of the Virgin Mary
Italy: Madonna of Trevignano Romano – the miracle statue with tears of blood
Germany: Acupuncture as new homeopathy? Podcast episode with Udo Endruscheit and Natalie Grams
Hungary: List of Flat Earth Awards finalists sparks debates
Germany: Dangerous nonsense healing
Sweden: The new nationwide census is not a census
The Vienna Medical Association has lost its mind and want their doctors to get into nonsense homeopathy. That earns them a Really Wrong Award.
Enjoy!
Segments: Intro; Greetings; TWISH; Pontus Pokes The Pope; News; Really Wrong; Quote And Farewell; Outro; Out-Takes

0:00:27 INTRO
0:00:51 GREETINGS
Send in your contributions for "Word of the Week" and "Who's Quacking?"!
Come to SkepKon!
0:06:11 TWISH – THIS WEEK IN SKEPTICAL HISTORY
19 April 1934: The "Surgeon's Photograph"
0:12:36 PONTUS POKES THE POPE
The Pope's Exorcist – Russell Crowe goes da Vinci and the Vatican is not happy about it
0:17:14 NEWS
Vatican: New observatory created to investigate possible apparitions of the Virgin Mary
Italy: Madonna of Trevignano Romano – the miracle statue with tears of blood
Germany: Acupuncture as new homeopathy? Podcast episode with Udo Endruscheit and Natalie Grams
Hungary: List of Flat Earth Awards finalists sparks debates
Germany: Dangerous nonsense healing
Sweden: The new nationwide census is not a census
0:40:14 REALLY WRONG
Really Wrong: Vienna Medical Association invites all MD to a course in "Complementory Homeopathy"
0:42:38 QUOTE AND FAREWELL
"Fortune favours the prepared mind."
/ Louis Pasteur (27 December 1822 – 28 September 1895), French chemist and microbiologist renowned for his discoveries of the principles of vaccination, microbial fermentation, and pasteurization. /
0:44:09 OUTRO
0:45:24 OUT-TAKES