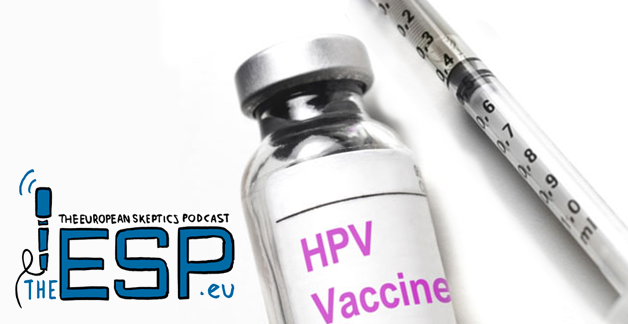 This week we start our journey towards episode 300 and first reflect on climate change with Greta Thunberg as Time Magazine's person of the year and Australia heading for a sever heatwave just in time for Christmas.
John Nevil Maskelyne, skeptic, magician (and inventor of the pay toilet) was born on 22 December 180 years ago. Pontus Pokes the Pope who has been very busy over the year and seems to have big plans also for 2020.
Then there is some more climate change news, with the European Green Deal proposed by the European Commission, we see a trend of apps trying to tell us what to eat and then a scumbag from episode 51 back in December 2016 finally gets well deserved jail time.
Das Goldene Brett (the Golden Board) has been awarded to homeopathy manufacturer Hevert by the GWUP in Austria and the CFIIG increase their paranormal challenge reward to $250,000. Will anyone ever win it?
We close the show by explaining why new research into HPV vaccines show that it's perfectly safe, but still have to issue a Really Wrong award to a Danish doctor who denies it all via some unusually creative logical fallacies.
Enjoy!
Segments:
Intro; Greetings; This Week; Pontus Pokes the Pope; News; Quote and Farewell; Outro; Out-takes
Events Calendar: https://theesp.eu/events_in_europe
0:00:26 INTRO
0:00:49 GREETINGS
Greta Thunberg has deservedly been appointed Person of the Year by Time Magazine and Australia is heading for the hottest Christmas ever.
0:05:49 THIS WEEK IN SKEPTICISM
On 22 December 1839, John Nevil Maskelyne was born. He was a stage magician, skeptic and the inventor of the pay toilet
0:08:16 PONTUS POKES THE POPE
Busy Francis is planning his succession and the future of the Church. Also, homosexuality may be "normal" (duh!)
0:15:08 NEWS
INTERNATIONAL: European Green Deal Announced in Brussels
INTERNATIONAL: Yuka App Lets Consumers Determine if the Products/Cosmetics are Good or Bad for Them
AUSTRALIA: Slapping Therapist Sentenced to up to 10 Years
AUSTRIA: Homeopathy Company Hevert Awarded "Das Boldene Brett" by GWUP
INTERNATIONAL: CFI Paranormal Prize Money Increased to $250K
0:37:23 REALLY WRONG
HPV Myth Exposed – But Danish Anti-Vaxx Doctor Refuses to Accept It
0:47:11 QUOTE AND FAREWELL
"Skepticism is a way of freeing the dogmatic mind, and that's where its value lies."
/ Aleksandr Solzhenitsyn, Russian novelist, historian, and short story writer /
0:47:54 OUTRO
0:49:09 OUT-TAKES