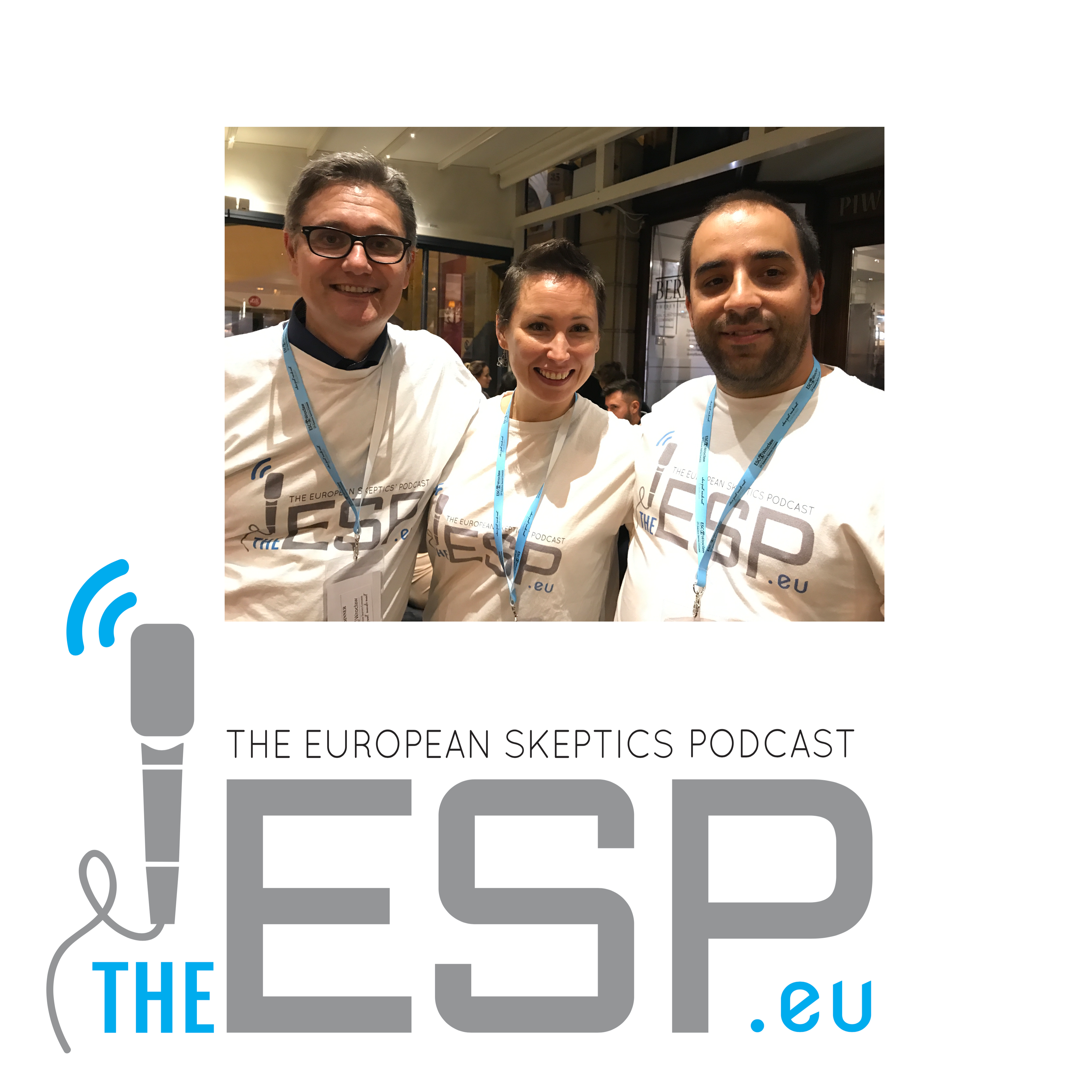 Two weeks into the new year, our first episode of 2019 is finally hear and we can only hope it was worth the wait.
With the whole team together again, we are bringing you topics related to the New Year, including resolutions and hangovers, plus some science history and how James Ussher determined the age of the world (incorrectly), how Pope Francis tries to talk about families when the church is in turmoil over sex abuse scandals, a design company standing up for science in Italy, where the resigning head of the National Institute of Health slams the anti-science government, organ donation becoming opt-out in Ireland, Natalie Grams getting a nomination for the Golden Blogger award with her Twitter account, a new petition to sue French government over inaction on Climate change, Edzard Ernst's new book SCAM coming out in German, a new Spanish award for standing up for Science, an update on Measles and Vetenskap och Folkbildning announcing winners of the Enlightener and Bewilderer of the Year awards.
Segments:
Intro; Greetings; This Week in Skepticism; Pontus Pokes the Pope; News; Really Wrong; Quote and Farewell; Outro; Out-takes
Show Notes:

00:00:00 Intro
00:00:27 Greetings
00:16:08 This week in Skepticism
James Ussher (or Usher); 4 January 1581 – 21 March 1656): James Ussher was the Church of Ireland Archbishop of Armagh and Primate of All Ireland between 1625 and 1656. He was a prolific scholar and church leader, who today is most famous for his identification of the genuine letters of the church father, Ignatius, and for his chronology that sought to establish the time and date of the creation.

00:24:09 Pontus Pokes the Pope
The (52nd) "World day of Peace"
00:28:01 Skeptical News
00:51:42 Really Wrong
SWEDEN: Bewilderer of the year 2018: Thomas Erikson
https://www.vof.se/blogg/arets-folkbildare-och-forvillare-2018/
00:57:39 Quote and Farewell "In regard, to the sacred tradition of humanity, we learn that it consists, not in propositions or statements which are to be accepted and believed on the authority of the tradition, but in questions rightly asked, in conceptions which enable us to ask further questions, and in methods of answering questions. The value of all these things depends on their being tested day by day."
/ William Kingdon Clifford, English mathematician and philosopher /
00:59:35 Outro
01:00:48 Out-takes