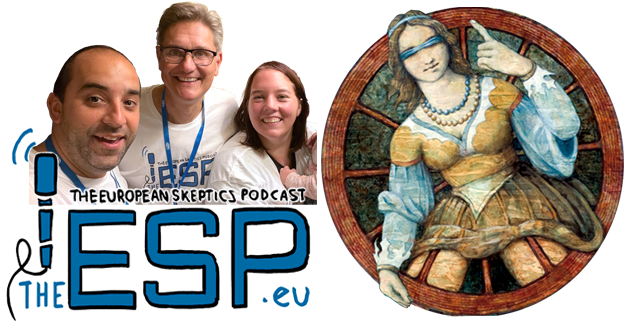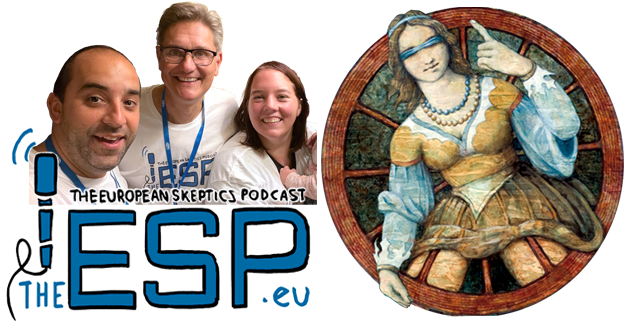 – however, the other 1063 predictions failed
This week all the hosts are back from their adventures in foreign lands to record just before Christmas. We revisit the topic of Twitter and we hear about Pontus' trip to New Zealand. After a few short interviews with skeptics in Australia we go to TWISH for the birth of Uri Geller and to the Vatican for the latest mishaps of pope Frankie. Then we turn to the news:
GERMANY: Fortune teller was right – the Queen passed away
SWEDEN: Woman suffers paralysis and brain damage after seeing alternative quack masseur
HUNGARY: Shops of health guru closing down
SWEDEN: Prison for inventor of heater that supposedly generated more energy than was put in
British politicians are notoriously nuts these days, and to illustrate this fact MP Andrew Bridgen receives this week's Really Wrong Award for his covid vaccine denial.
Enjoy!
Segments: Intro; Greetings; Interviews; TWISH; Pontus Pokes The Pope; News; Really Wrong; Quote And Farewell; Outro; Out-Takes;

0:00:27 INTRO
0:00:53 GREETINGS
Follow-up from last week – no, leaving Twitter is not the way
Pontus and Claire went to New Zealand
0:07:49 INTERVIEWS
0:07:53 Mande-Lee Noble
0:11:23 Stephen Bavaro
0:13:59 William Varga
0:17:25 TWISH – THIS WEEK IN SKEPTICAL HISTORY
20 December 1946: Uri Geller was born
0:25:27 PONTUS POKES THE POPE
86 and still putting his foot in it
0:31:39 NEWS
GERMANY: Fortune teller was right – the Queen passed away
SWEDEN: Woman suffers paralysis and brain damage after seeing alternative quack masseur
HUNGARY: Shops of health guru closing down
SWEDEN: Prison for inventor of heater that supposedly generated more energy than was put in
0:50:05 REALLY WRONG
Really Wrong: British MP Andrew Bridgen claims that mRNA covid vaccines are not safe, not effective, and not necessary
0:52:12 QUOTE AND FAREWELL
"An expert is a person who has made all the mistakes that can be made in a very narrow field."
/ Niels Bohr, (7 October 1885 – 18 November 1962) Danish physicist who made foundational contributions to understanding atomic structure and quantum theory. /
0:53:21 OUTRO
0:54:36 OUT-TAKES