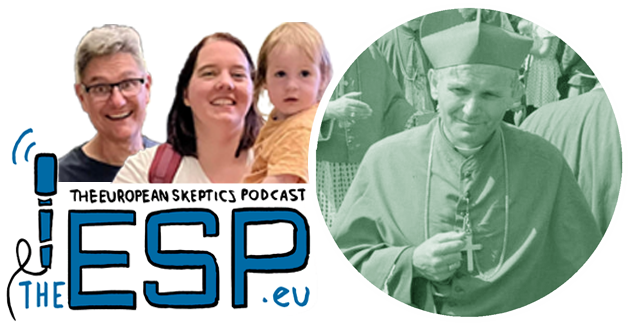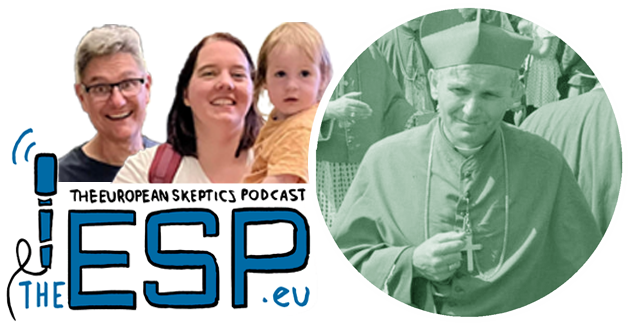 … and it's time to start planning your QED trip!
We are in the latest issue of the Australian Skeptics Magazine – thanks again dear friends for inviting us to Skepticon last year! New adventures are waiting in the new year with QED dates just announced, so it's time to start planning for a trip to Manchester in September. We renew our call for Word of the Week and Who's Quacking, please send in your contributions. In addition we note that the ISS astronauts made it back OK to Earth and that popes absolutely have known about the sex abuse scandals for a long time but found it more important to cover it up than to stop it. Then it's time for the news:
FINLAND / DENMARK / NORWAY: Rumors of babies kidnapped by authorities now also in the other Nordic countries
GERMANY: Record low number of breastfed babies
INTERNATIONAL: Cochrane statement clarifies recent review on masks
INTERNATIONAL: High Seas Treaty of the UN
SWEDEN: New recommendations as of 1 March re covid vaccination
Believe it or not but the Polish PiS party rakes in yet another Really Wrong Award which make it their sixth so far.
Enjoy!
Segments: Intro; Greetings; Pontus Pokes The Pope; News; Really Wrong; Quote And Farewell; Outro; Out-Takes

0:00:27 INTRO
0:00:52 GREETINGS
Australian Skeptics Magazine is out!
Dates for QED announced! 23-24 Sept
Word of the week and Who's quacking – send in your contributions
ISS astronauts are back on Terra Firma!
0:08:54 PONTUS POKES THE POPE
John Paul II actively hid sex abuse and protected perpetrator
0:14:48 NEWS
FINLAND / DENMARK / NORWAY: Rumors of babies kidnapped by authorities now also in the other Nordic countries
GERMANY: Record low number of breastfed babies
INTERNATIONAL: Cochrane statement clarifies recent review on masks
INTERNATIONAL: High Seas Treaty of the UN
SWEDEN: New recommendations as of 1 March re covid vaccination
0:36:56 REALLY WRONG
Really Wrong: The Polish PIS party, yet again! This time for celebrating Pope Paul John II after hearing he protected abusers
0:39:52 QUOTE AND FAREWELL
"I am enough of an artist to draw freely upon my imagination. Imagination is more important than knowledge. Knowledge is limited. Imagination encircles the world."
/ Albert Einstein (14 March 1879 – 18 April 1955), German-born theoretical physicist, widely acknowledged to be one of the greatest and most influential physicists of all time. /
0:41:45 OUTRO
0:43:00 OUT-TAKES